Some of the best coffee shops and cafes in Sale:
àmphora cafe
Bianco 
Foodhall Sale
Grapefruit Coffee 
Propeller Coffee 
Serendipitea 
The Coffee House Sale
Walton Perk
Looking for the best coffee shops in Sale? Enjoy this list of Sale's traditional cafes, independent coffee shops and hatches. These are the places to go in Sale if you need a friendly face, a caffeine fix and a delicious pastry.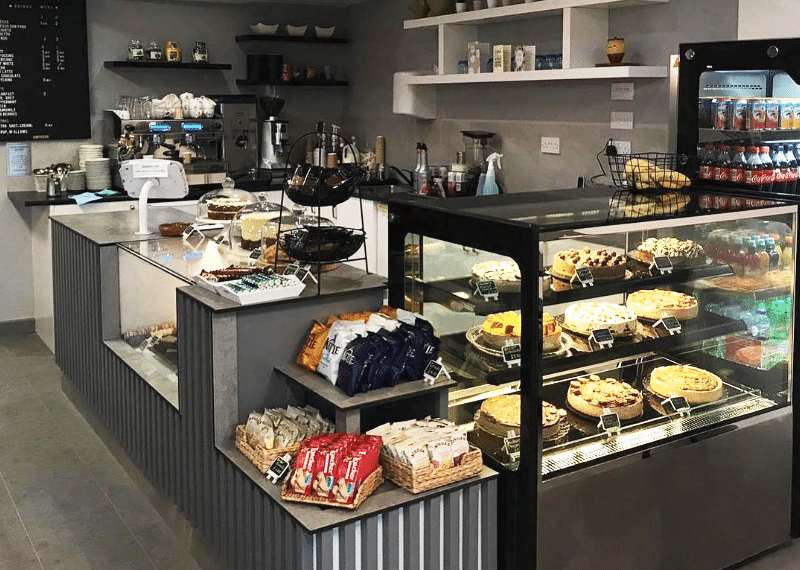 àmphora cafe
7 – 9 Hope Road, Sale M33 3AB
A firm favourite with families, àmphora serves one of the best flat whites in Sale. Specialising in homemade food and delicious coffee, àmphora's menu has something for everyone. Whether you're looking for a quick pit-stop before shopping or a leisurely brunch with the kids, pick àmphora. 
But a word of warning: the wide array of cakes available are delicious, and you won't be able to resist. 
Best for: Family breakfasts | Special occasion sweet treats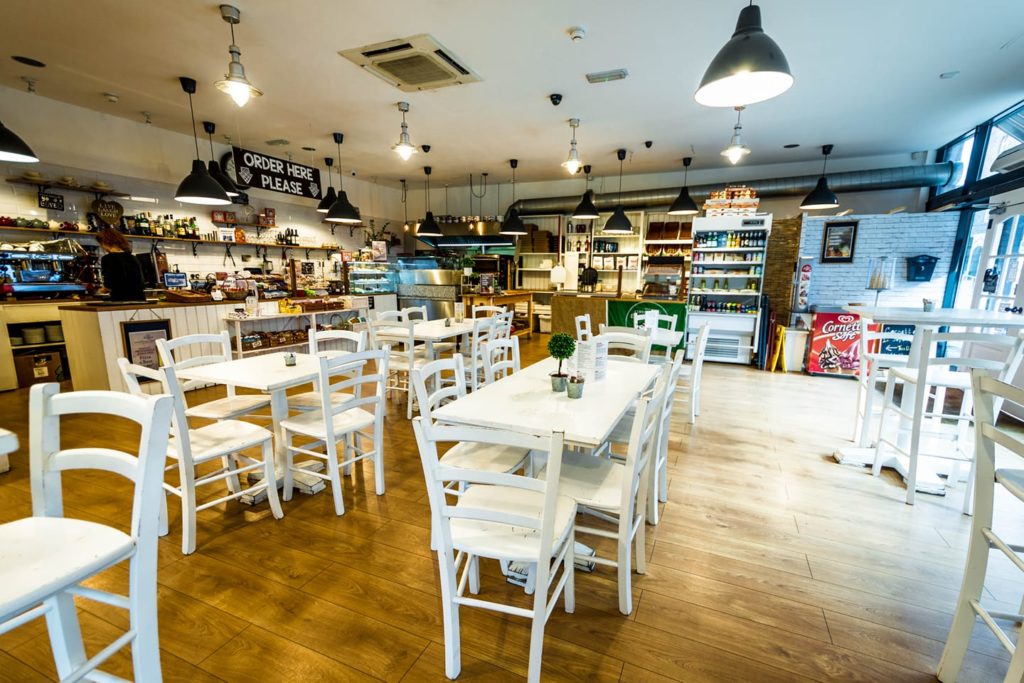 Bianco 
2 Hereford Street, Sale M33 7XN
With its huge windows, Bianco is a great spot for people-watching, come rain or shine. A social space just off Sale high street, Bianco offers free wifi, making it a brilliant destination for freelancers and remote workers looking for a change of scenery with a cup of fine Italian coffee (and maybe just one or two of their fresh cannolis…)
Bianco also offers a wide selection of goods for you to take home, including packets of Italian biscuits, pasta and pastries. So while the weather in Sale might sometimes leave a lot to be desired, you can at least pretend you're holidaying in Italy! 🇮🇹
Best for: A taste of Italy | People-watching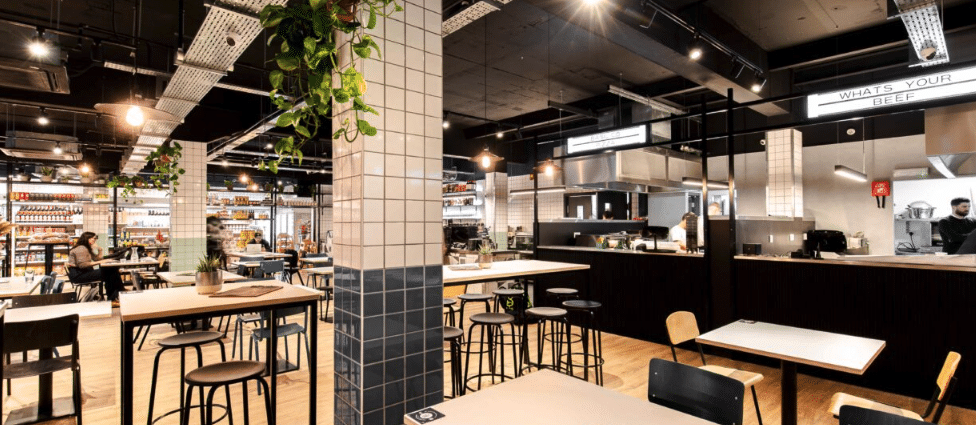 Foodhall Sale
Stanley Square, Sale M33 7WZ
So much more than a coffee shop, but when the coffee is this good, it deserves its place on this list! A welcome addition to Stanley Square, the Foodhall has quickly become one of Sale's most popular community hubs. 
With an ever-changing roster of independent street food vendors, the space welcomes local residents and tourists alike. And with outdoor seating in the Square, the Foodhall is very popular on those warmer days. 
With quality food and drink available from breakfast until late, be a part of Sale's regeneration.
Best for: Drinks with friends | A relaxed brunch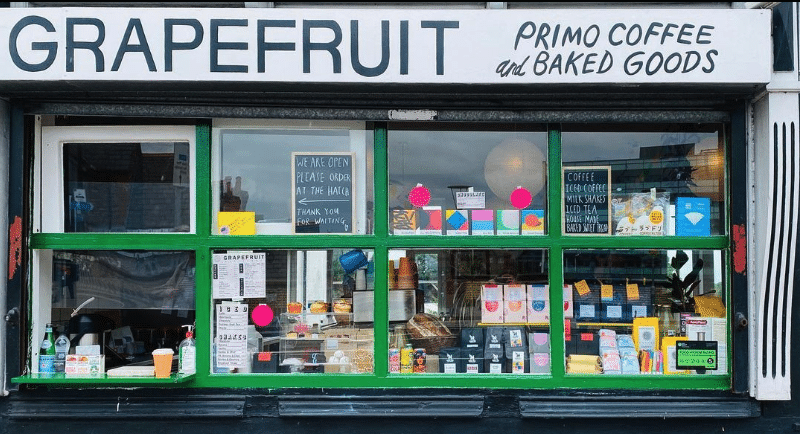 Grapefruit Coffee 
2 School Road, Sale, M33 7XY
Small but perfectly formed, that's Grapefruit. Originally opened in 2019 as a bijou cafe super close to Sale tram stop, Grapefruit now operates as a coffee hatch and retail outlet for true coffee aficionados (cheers, pandemic!) 
After lockdown forced us all to stay at home, the minds behind Grapefruit knew we'd all be at home missing our regular injection of caffeine. And so they had the ingenious idea of bringing their coffee beans directly to our doors – and they haven't looked back! They are now regularly stocked with bags of the best coffee for you to take home. 
Grapefruit serve a wider variety of coffee beans from their hatch and, in their own words, a selection of some "top-tier sweet treats". We've tried them; they're not joking. 
Best for: Coffee on the go | Picking up supplies when the beans run low at home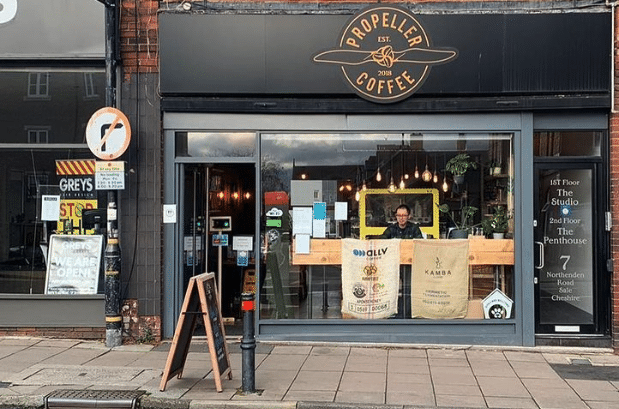 Propeller Coffee 
7 Northenden Road, Sale M33 2DH
You might venture to Propeller for the coffee, but you'll stay for the service. Friendly and welcoming, with no pressure to just 'drink and go'. 
When it comes to all things bean-shaped, the team at Propeller know what they are talking about. With a regularly-changing range of guest roasts to enjoy, you'll never get bored. If you're looking for something to eat, they have you covered, with a 'special menu' that changes every four weeks. Think delicious pastries, 'Propeller's' breakfasts and some sweet treats to make your mouth water. 
Best for: Catch-ups with friends | A bit of time to yourself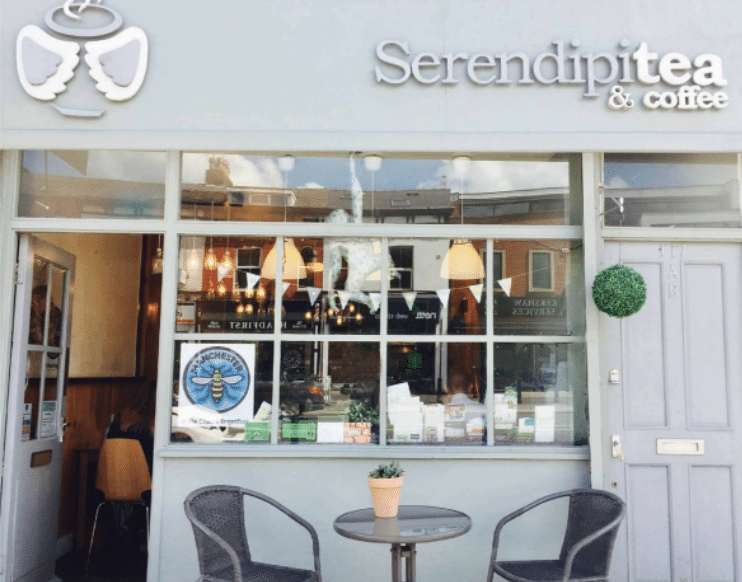 Serendipitea 
117 Washway Road, Sale M33 7TY
With community at its heart, Serendipitea is great for local groups looking for a place to meet. It attracts people from across Sale thanks to its friendly service and enthusiastic owner, Flo. At the weekend, it's a bustling hotspot for those seeking a generous great breakfast and a strong coffee. 
Always warm and welcoming, Serendipitea's casual, laid-back feel is the perfect place to stop for a quick brew. It also has a snug available downstairs, which is great for kids and groups seeking a catch-up. 
Best for: A caffeine pit-stop | Generous food portions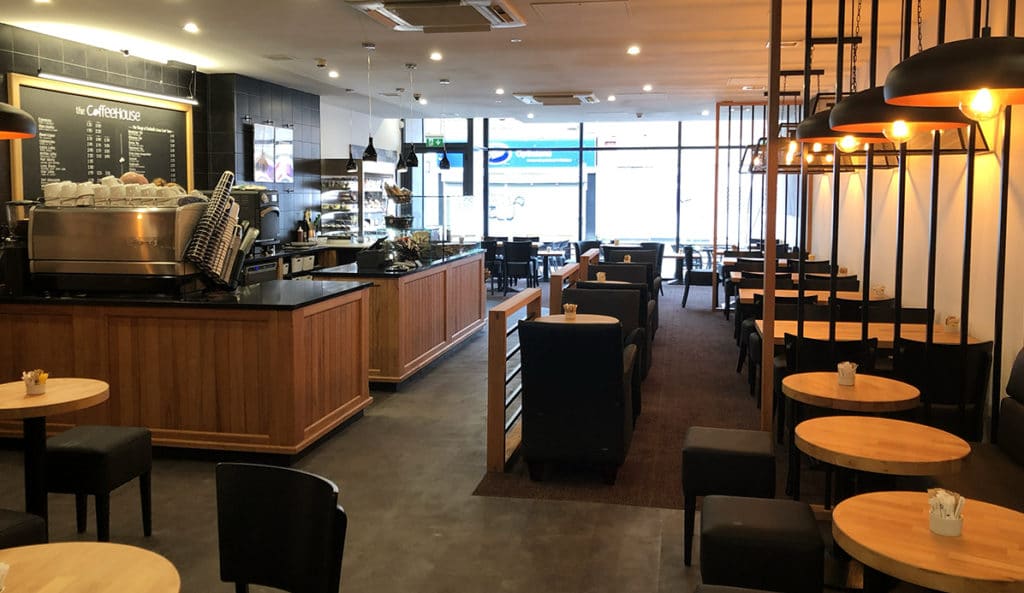 The Coffee House Sale 
56 School Road, Sale M33 7XE
Escape the hustle and bustle of the high street and grab a coffee at one of the stalwarts of the Sale café scene. Originally started in 2014 just down the street from its current location, The Coffee House opened its doors to this larger store in 2019. 
It's bold to say, but we've never had a poor customer service experience here; staff are attentive, without being overly so, and always friendly. 
The Coffee House serves a delicately roasted three-bean blend house blend from Brazil, Costa Rica and Indonesia and for those who need a bit of a caffeine break, a decaffeinated Swiss Water from Brazil. 
Despite its name, it's not just coffee on the menu. Sure, you can opt for the flat whites and cappuccinos, but The Coffee House has tons more to try out on the drinks menu, including smoothies and milkshakes, indulgent hot chocolate and Iced Coolers to quench your thirst.
Best for: Quick service | Reasonably-priced snacks and sandwiches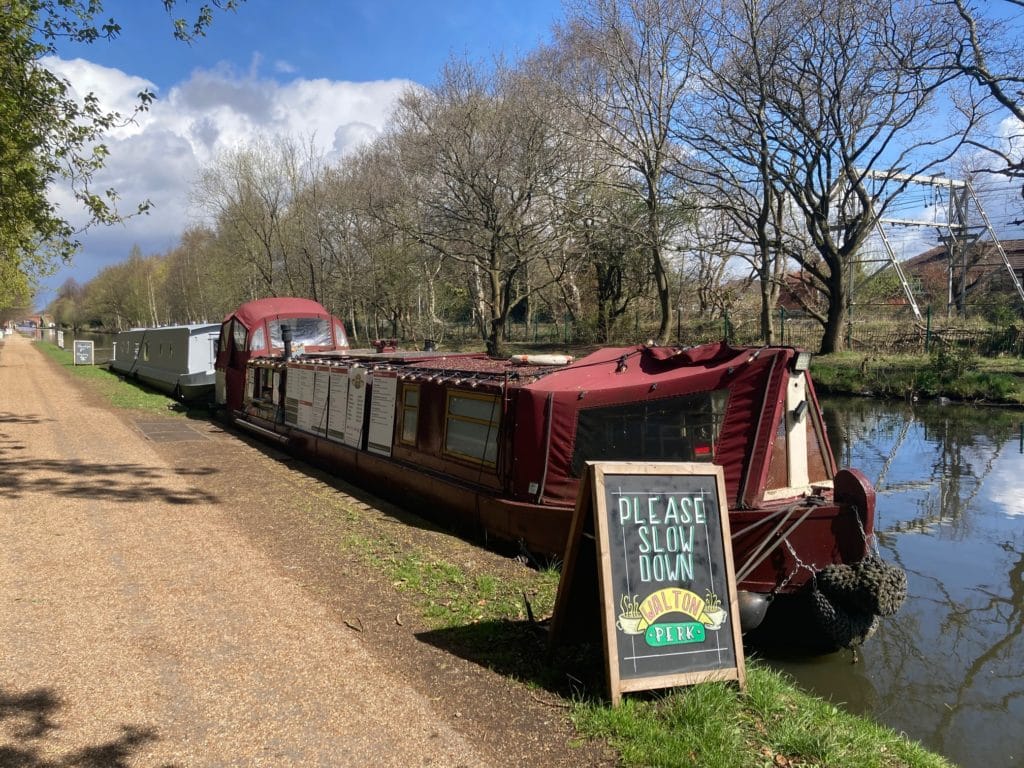 Walton Perk,
Moored by Walton Park, Sale
The town's friendliest narrowboat takeaway cafe. It's not just coffee on the menu at Walton Perk – they serve breakfast rolls, hot dogs, delicious cakes and ice creams. It's the perfect place for a pick-me-up when taking a stroll or cycling down the Bridgewater Canal. 
Best for: Coffee breaks when out and about 
What's your favourite coffee shop in Sale? ☕️
Let us know in the comments below 👇