It's been a busy 18 months for Sale's restaurant scene, with the regeneration of the town sparking a greater enthusiasm for the area. 
Picking the best restaurants in Sale at the moment was tough. So this selection is based on meals that are worth every penny – and dishes that will leave you wanting to return again and again. 
As always, let us know your thoughts in the comments at the bottom of this page 💬
Chez Nous Bistro
The Fat Loaf
Linguine Restaurant
Mano a Bocca
Masis' Armenian Restaurant
Mustard Diner Sale
Osechi Japanese
Petisco
Roti Food & Liquor Sale
Rudy's Neapolitan Pizza Sale
The Perfect Match
Chez Nous Bistro
179 Marsland Road, Sale M33 3ND
Cosy, comfy and friendly. If you're looking for a local restaurant that delivers good food and wine, Chez Nous Bistro should be high on your list. 
In their own words, Chez Nous is a "suburban bistro with urban attitude" and offers a modern British approach to its dishes, with the odd classic French and bistro dishes thrown in for good measure. Using only the freshest of produce, the team at Chez Nous always work hard to ensure that its customers get the best experience possible. 
The Fat Loaf
62 Green Lane, Ashton upon Mersey, Sale M33 5PG
If you're looking for that winning combo of delicious, fresh food and a relaxed atmosphere, try The Fat Loaf in Sale's Ashton upon Mersey village. 
Using local suppliers where possible, The Fat Loaf is a popular stalwart of Ashton Village, thanks to its classic British neighbourhood menu and reasonable prices.
In the warmer months, the restaurant opens its bi-folding doors to allow for al fresco dining. Now we just need that good weather to arrive… 
Linguine Restaurant
20 Northenden Road, Sale M33 3BR
Linguine is currently the #1 restaurant in Sale, according to reviews on TripAdvisor. And we all know how difficult those reviewers are to please! 
In a great location on Northenden Road, Linguine is a lovely Italian restaurant that offers authentic pizza and pasta dishes at a good value. With its relaxed atmosphere, Linguine isn't pretentious and can be an excellent place to catch up with friends over a few select dishes and a bottle of wine.
Mano a Bocca 
2A Waterside Plaza, Sale, M33 7BS
"Thin crust artisan pizza straight from the heart of Rome" – what more could you ask for? 
Specialising in Romana pizzas, expect pizzas from Mano a Bocca to have a thin base and crispy edge. But contrary to what Meghan Trainor says, it's not all about the 'base' (sorry) – the toppings make the pizza sing. The chefs at Mano a Bocca create their own pizza sauce from rich Italian plum tomatoes and add seasoning, fresh basil and extra virgin olive oil. Every batch of sauce rests for at least 24 hours to maximise the flavour. And if you've ever tasted it, you'll definitely know that the wait was worth it. 
Mano a Bocca fitted into their spot at the Waterside Plaza from day one and, aside from the pandemic causing chaos for us all, has gone from strength to strength. If you consider yourself a pizza guru, get yourself along to Mano a Bocca. If it's a hot day, you could even enjoy your meal on the outside terrace. 
Masis' Armenian Restaurant
4 Brooklands Road, Sale M33 3SQ
Open Thursday-Sunday, Masis' Armenian in Brooklands is well-known in the area for its succulent kebabs. 
Primarily offering Mediterranean cuisine, nothing is ever too much trouble for the team at Masis'. Although the intimate atmosphere makes it perfect for romantic meals for two, don't keep this find to yourself – tell all your friends! 
Mustard Diner Sale 
23 Northenden Road, Sale M33 2DH
Mustard Diner and Bar is now a neighbourhood favourite in Sale. Arriving with a fanfare in Sale, Mustard quickly settled into its spot on Northenden Road, taking interior inspiration from the New York diner scene. The team specialise in comfort food, craft beer, coffee and cocktails. Highlights on the food menu include burgers and fried chicken (vegan and vegetarian options are available). 
The atmosphere is informal, with staff leaving you to relax in one of their comfy booths. Portions are pretty big, so don't go too hard, too fast. Oh, and if you fancy trying their brunch menu one weekend (you should), either get there early or make sure you book – it's pretty popular. 
Osechi Japanese
60 School Road, Sale M33 7XE
Since its move just down School Road last year, Osechi's reputation has grown massively. Specialising in sushi, Osechi also cooks ramen, pad thai and curries – all of which are full of flavour, at reasonable prices. 
Offering a reliable takeaway service too, if you've been craving sushi recently, Osechi has everything your heart desires! 🍱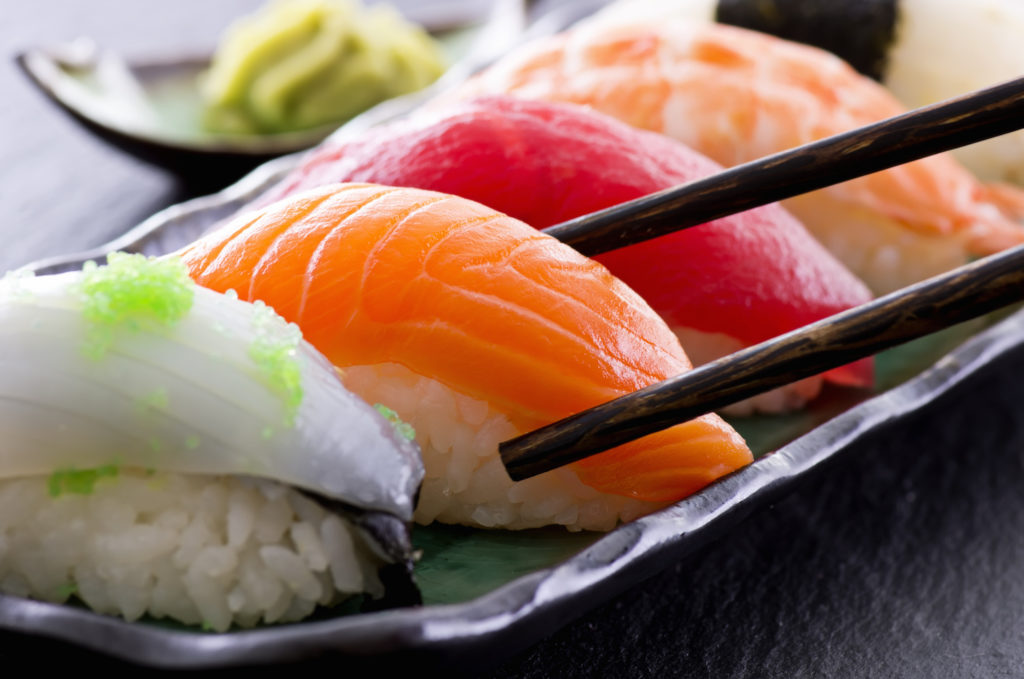 Petisco
56 Stanley Square, Sale M33 7XZ
We couldn't have been the only ones to rejoice when news of Petisco was announced for Stanley Square. It's as if Sale's very own slice of Portugal has always been there, despite only opening its doors earlier this year. 
Owned and run by locals, the team are on a mission to honour you with the Portuguese dishes you've been missing out on all this time. Expect small plates showcasing the likes of salt cod croquettes, meatballs and short rib pica pau. All 💯.
If you can get your hands on a table booking at Petisco, do not let it go. 
Roti Food & Liquor Sale
24 Stanley Square, Sale M33 7ZE
If you know Roti's reputation, you know it's "not your average Indian joint". The team behind Roti took a punt on Sale, expanding from its existing restaurant in Chorlton, when many others in the food and drink industry were scaling back. 
It looks as though that punt has paid off. And boy, are we glad. 
Offering Indian-Scottish fusion, Roti takes some Indian favourites – many of which you'll already know and love – and adds a touch of Scottish to them. To understand what we mean, a highlight on the menu is haggis pakora. 
If you're yet to visit Roti Sale, they are currently offering a special lunchtime offer with their 'Tiffins for a Tenner' – available 12pm-3pm every day (including weekends). 
Rudy's Neapolitan Pizza – Sale
2 Northenden Road, Sale M33 3BR
The town (not to mention, the whole of Greater Manchester) went nuts when Rudy's announced it was opening a restaurant in Sale. 
With an open kitchen and a modern but cosy interior, you can spend a lot of time watching Rudy's team do their thing with dough. 
If you've not tried Rudy's Neapolitan pizza yet, their menu has plenty of toppings to choose from – highlights include the classic Margherita, the spicy Calabrese, and the delectable Capricciosa. 
The Perfect Match 
103 Cross Street, Sale M33 7JN
A small bistro situated on Cross Street, The Perfect Match has been an absolutely fantastic addition to Sale's food and drink scene. And you don't have to just take our word for it – even the Michelin Guide agrees.
Run by Jacinta (Jazz) Navin and Andrea Follador, the former takes on the role of head chef and the latter an experienced sommelier. Food fanatic + wine expert = 'The Perfect Match'.
With a regularly changing menu, each dish on the menu has a suggested wine match recommendation. Unassuming from the front, The Perfect Match more than deserves its growing reputation as one of the best restaurants in Sale. Enjoy! 🍷 
Every single business on this list is worthy of being named a 'best restaurant in Sale', in our opinion. Plus, we have high hopes for Simon Rimmer's Greens restaurant heading to Sale's Stanley Square, Sugo Sale and Blanchflower! We truly are being spoilt at the moment.
Which are your favourite restaurants in Sale? Let us know in the comments below 👇
Main image: Mustard Diner Sale