Online shopping is great, but supporting local, independent retailers is better – especially if you want Sale to thrive. So rather than give more money to the likes of Jeff Bezos, we thought we'd put together a list of local shopping gems. 
Ashby's Greengrocer
Emporium M33
Fantastic No Plastic
Get Free Books Sale 
IDAHO Sale
Josh & Nelly
Mintique Designs
No 9 The Loft
Portland Wine Sale
Style Agent
Style Junky Boutique
Taylors of Sale
Ashby's Greengrocer
2 Stanley Square, Sale M33 7XZ
Ashby's, a traditional greengrocer with modern ideas, opened in Sale earlier this year, as part of the regeneration of Sale's Stanley Square. 
The town has long been crying out for a greengrocers' and Ashby's owners Abbey and Ashley heard our cries! All the fruit and vegetables available are organic and, where possible, local. 
Also on sale is a selection of fresh bread, a delicious takeaway soup and salad bar – perfect for picking up as you're passing and looking for a quick and tasty lunch. Ashby's now also offers organic fruit and veg boxes, with free delivery available within a three-mile radius of the shop.  
Emporium M33
3-7 Tatton Road, Sale M33 7EB
Emporium M33 is a one-stop-shop for those looking to support independent retailers. With over 40 independent shops across the three floors, Emporium M33 has an authentic community focus. 
Emporium M33 is home to the likes of B for Butterfly Books, Tropica Plants, Squirrel & Pigeon, Willow Goat Crafts and Shine Gifts, all under one roof and overseen by enthusiastic owner Scott Lyons. 
As Sale's regeneration happens at a pace, Emporium M33 deserves to shine – its commitment to supporting local businesses really does give back to the community. And with such a diverse range of retailers available, you are sure to find something just right on your next shopping trip.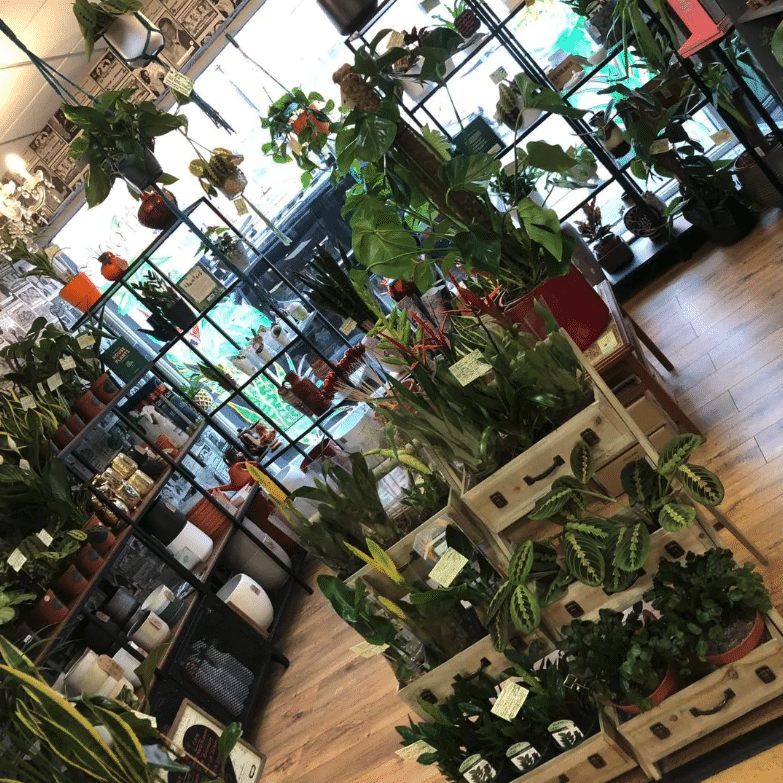 Fantastic – No Plastic 
127 Northenden Road, Sale Moor, M33 3HF
Opened in 2021, Fantastic – No Plastic aims to help the people of Sale and beyond to shop more sustainably. It offers shoppers plastic-free alternatives to the overly-packaged items usually found in supermarkets, such as rice, pasta, dried fruits, nuts and toiletries to name just a few. 
We all know that plastic takes hundreds of years to decompose, which damages the environment we live in. So why not make some small changes that can make a big difference?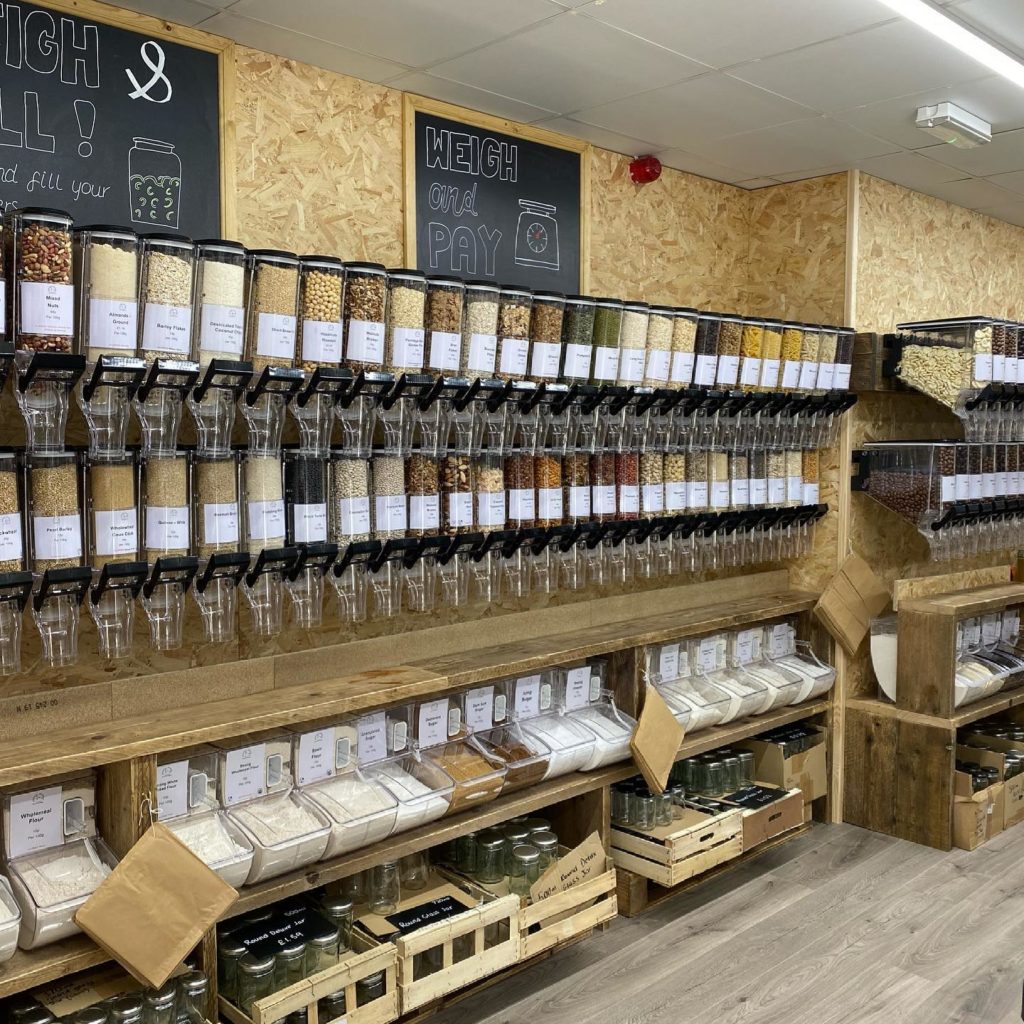 GET Free Books Sale 
11 Stanley Square, Sale M33 7WZ
Did you know that one in six adults has issues with literacy? With this in mind, it is the aim of the Global Educational Trust (GET) to make reading free and available to all. The charity relies on the generosity of the local community, who donate unwanted books that might otherwise end up in landfill. 
GET Sale has a selection of books available for all ages, so next time you're passing, why not pop in? 
IDAHO Sale
17 Stanley Square, Sale M33 7WZ
IDAHO expanded into Sale following the success of its first store in neighbouring Altrincham. 
Selling design-led home goods, gifts and cards, IDAHO is owned by Amy Bartlett, a qualified interior stylist who certainly knows how to create an ultra-cool look in the shop. If you're looking to add a bit of colour and originality to your home, you need to stock up here. 
IDAHO Sale also stocks a great baby and kids range –including baby socks, books and toddler skincare.
If you're looking for unique gifts or quirky cards, head over to Idaho.
Josh and Nelly Sale 
24 Stanley Square, Sale M33 7WZ
The place to go for stylish children's toys, gifts and homeware. Josh and Nelly is a children's lifestyle shop that puts sustainability at the core of its business. 
Expect to find wooden toys, organic cotton baby gifts, bamboo dinnerware and decorative accessories. They stock many popular sustainable brands including Janod, Little Dutch and Eco Rascals, and are proud to include items created exclusively for Josh and Nelly by local makers. 
Whether you need a children's birthday present or are looking for some playroom inspiration, you can't go wrong with Josh and Nelly. 
Go and have a browse at their selection next time you're in Stanley Square. 
Mintique Designs
9 Ashfield Road, Sale M33 7DY
Owned and run by Amanda Roberts since 2013, Mintique Designs is a bespoke homeware and gift shop. If you're looking to mark an upcoming special occasion or celebration, Mintique is the place to go. 
With plenty of on-trend pieces, you can also pick up a range of personalised keepsakes and some brilliant balloon displays at Mintique. 
No 9 The Loft 
9 Green Lane, Sale, M33 5PN
Located in Ashton Upon Mersey village, No 9 The Loft is a cute, family-run gift shop. 
Stocking a range of homeware items, they also stock the Frenchic paint range, which allows you to easily transform your current furniture, giving them a new lease of life. 
The team at No 9 also offer personalised items including prints and bunting.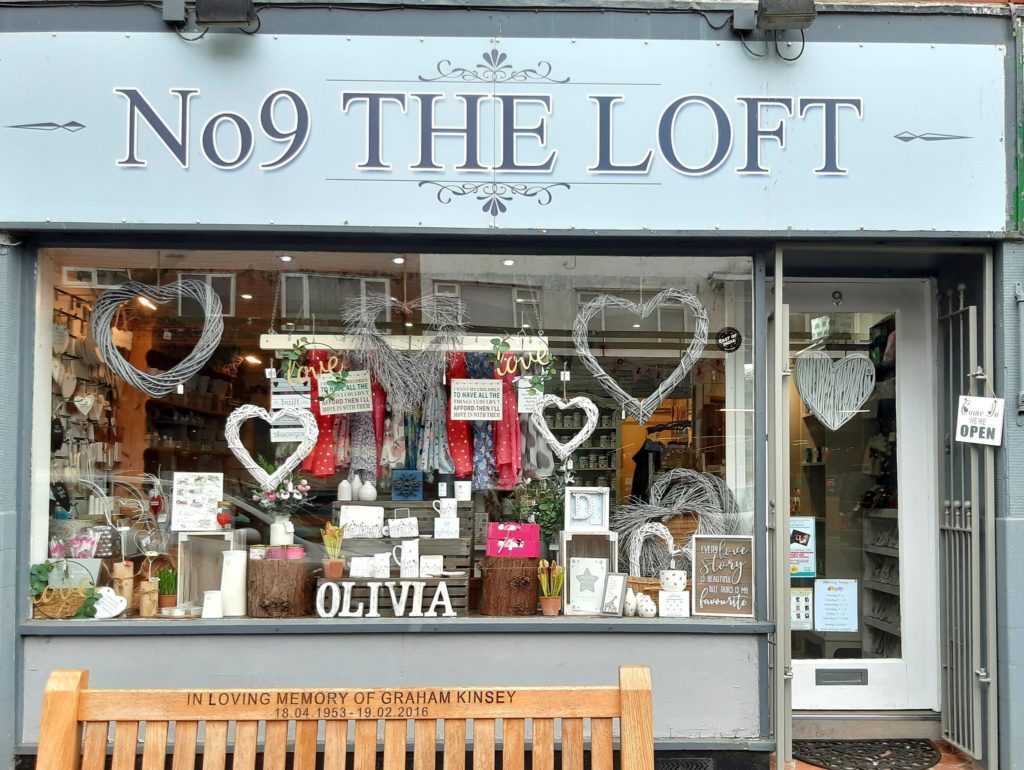 Portland Wine Sale
16 North Parade, Sale M33 3JS
With an impressive selection of bottles to choose from, Portland Wine Sale offer top quality wines from premium and boutique producers around the world. Only the best get added to their list, including a selection of great value wines. 
Our favourite thing about Portland Wine is that it stocks interesting and unusual wines, most of which you won't find in the supermarket. It gives us an excuse to try a wider selection, in the never-ending quest to find "our favourite"!
Plus, if you're looking to restock your wine fridge without leaving the house, Portland Wine will deliver your order straight to your door! So what will it be… red, white or sparkling? 
Style Agent
20 Stanley Square, Sale M33 7WZ
Originally situated on Ashfield Road in Sale, the Style Agent boutique is now happily at home in Stanley Square. Owned by personal stylist Michelle Taylor, service is key at Style Agent. 
Offering the latest trends at affordable prices, Style Agent stocks both womenswear and menswear. So if you're looking to update your wardrobe, bring in the Style Agent. 
Stylejunky Boutique
59 Cross Street Sale M33 7AN
Step into Stylejunky Boutique (main image) and you'll leave feeling like a million dollars (without having to take on the debt). The team is always searching for new, designer-inspired pieces to bring into the store. 
The clothes you'll find at Stylejunky are stylish but affordable, flattering and comfortable – whatever the season.  
The boutique also hosts regular late-night styling evenings and, if you need a little helping hand when it comes to making good fashion choices, you can even take advantage of their personal styling appointments. Prepare to look chic! 
Taylors of Sale 
138 Northenden Road, Sale M33 3HE
An institution in Sale Moor, you'd be hard-pressed to find a better butcher.
With only the highest standards, Taylors of Sale are committed to only working with local farmers and producers who also care about animal welfare. Expect friendly customer service and only the finest cuts of meat. 
A family-run business, all locally-sourced produce is matured and prepared to ensure maximum tenderness, taste and consistency.
As butchers of distinction since 1850, in their own words: "Tesco's Finest is our every day".
But remember: when you're queuing for your Christmas turkey, you might have a bit of a wait – it gets VERY busy! 
Tired after a hard day's shopping? Get a caffeine boost at one of the best coffee shops in Sale. ☕️