Sale's burger offering has come a long way in recent years. Now, you have the option of trying a burger place nearly every night of the week. 
We've rounded up the best burgers to try in Sale town if you have a craving to satisfy. 
👉 Burger Stop 
👉 Cowtown Grill
👉 Mustard Diner
👉 What's Your Beef?
👉 Yard Burger
Burger Stop
80 School Road, Sale M33 7XB
Stop. Eat. Enjoy. Repeat. 
Burger Stop had its grand opening in Sale last month, after being available online only for a few months. It's already garnered a host of loyal customers and opening day saw a long, snaking queue down School Road, thanks to their special offers.
Alongside their original burgers, Burger Stop offers a selection of limited editions, including the Flamin' Hot, The Breakfast Club and The Beef Nacho.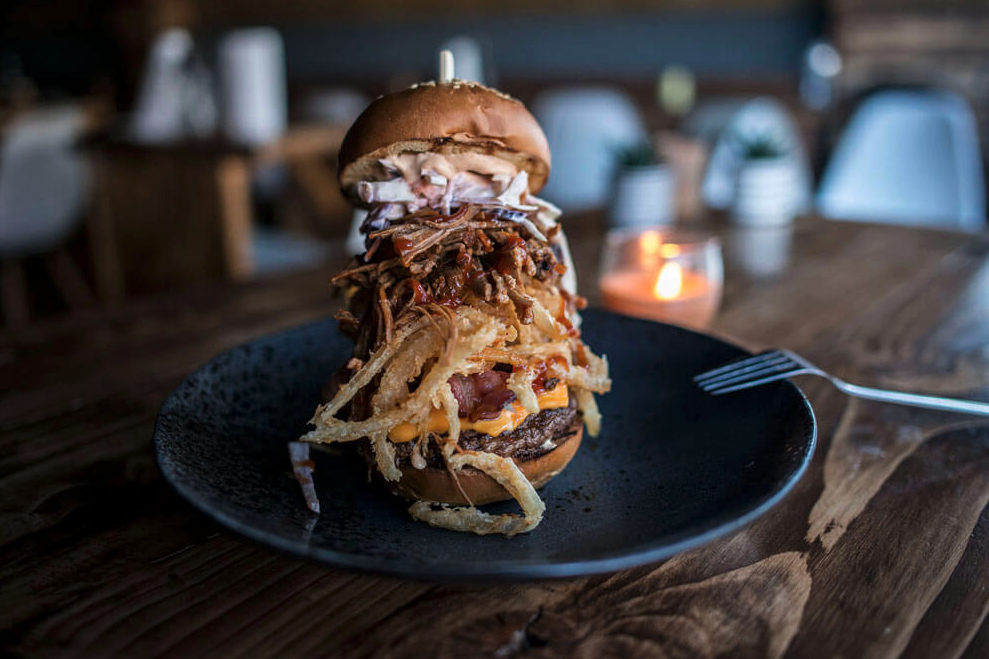 Cowtown Grill
85 Washway Road, Sale M33 7TQ
For those days when you are absolutely famished, you can't go wrong with a visit to Cowtown Grill. In our experience, the portions are generous and everything we've sampled on the menu has been delicious. 
They don't do things by halves at Cowtown – the burgers are piled-high with fillings; highlights include the Macdaddy and Buffalo Bill.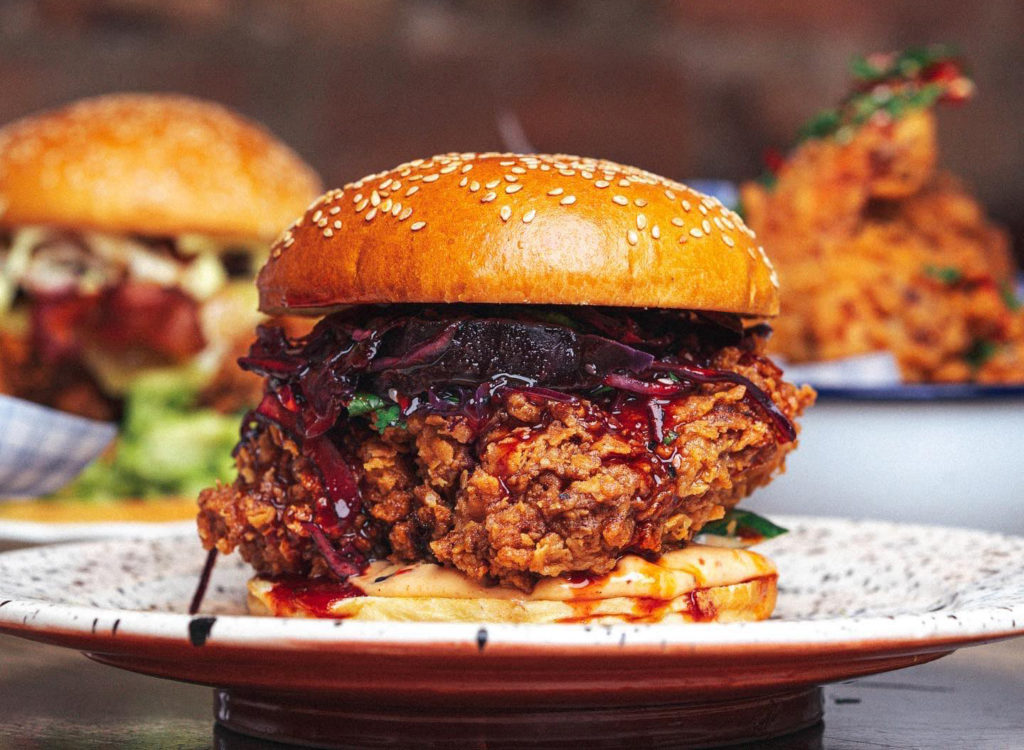 Mustard Diner Sale
23 Northenden Road, Sale M33 2DH
The town's favourite neighbourhood diner, Mustard swiftly became a firm favourite when it opened its doors on Northenden Road in 2016. It became so popular in fact, that they opened an even bigger diner in Altrincham.
What makes Mustard stand above many of its competitors is its fresh food and friendly service. A take on Americana comfort food, Mustard's menu offers various types of buttermilk fried chicken and beef burgers, loaded fries, salads, desserts and even a Sunday roast. It's also really good at catering for those looking for vegan options.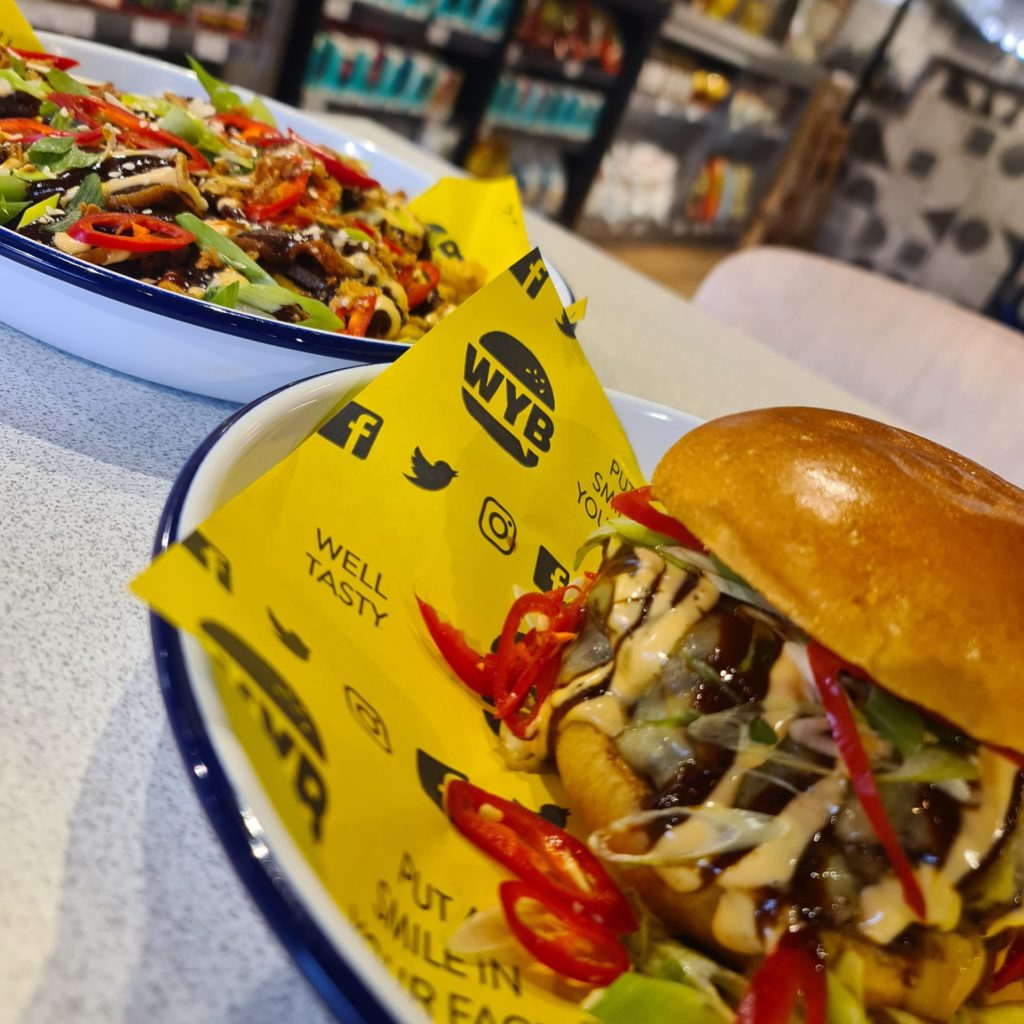 What's Your Beef? 
Sale Foodhall, 19-20 Stanley Square, Sale M33 7ZZ
A firm fixture among the Foodhall's rotating traders, What's Your Beef has certainly settled comfortably into their home. What's Your Beef specialises in serving ethically-sourced, grass-fed beef from a local award-winning butcher.
A popular northern business, they serve up a perfectly curated menu of delicious food for some juicy casual dining.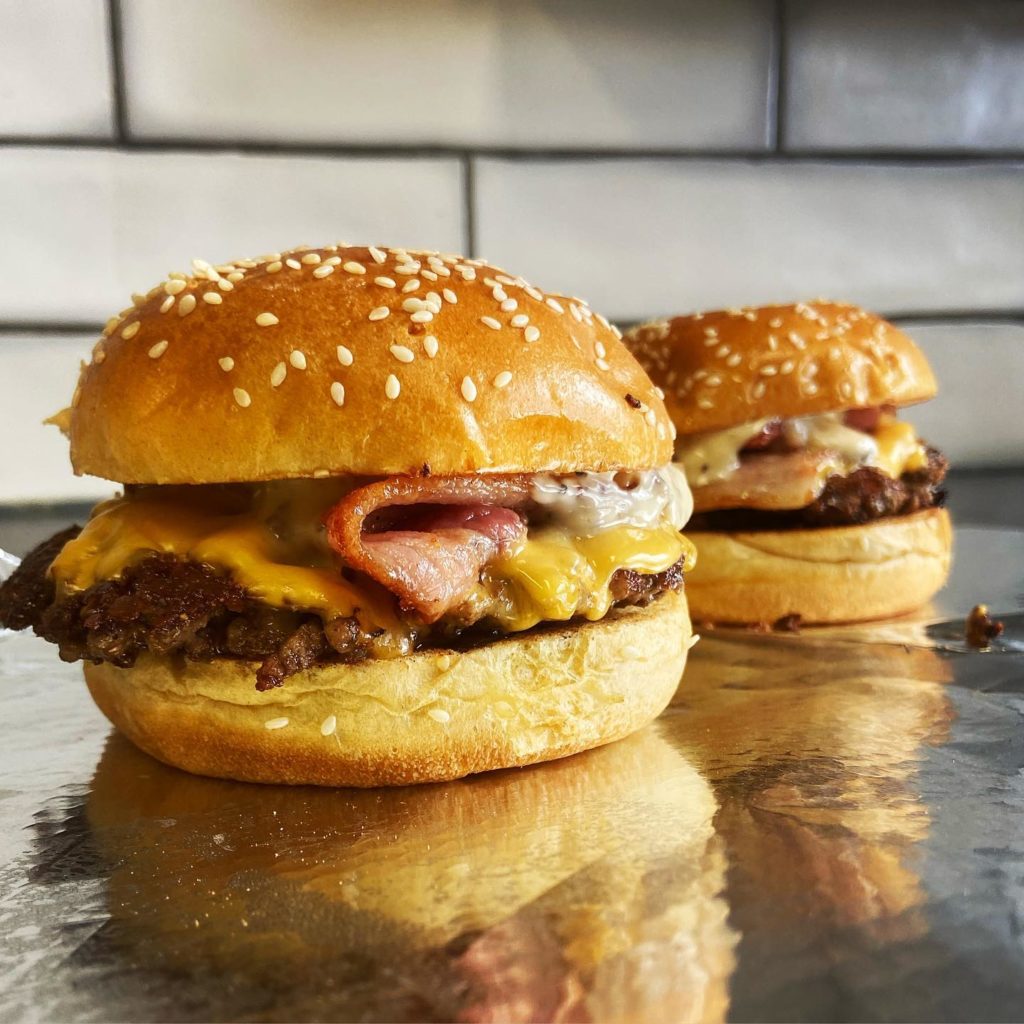 Yard Burger
9 Claremont Road, Sale M33 7DZ
Yard Burger knows what's up when it comes to creating seriously delicious burgers. It's comfort food at its best; expect plenty of cheese and super stacked patties. Their 'Dirty Manc' burger contains two 4oz yard seasoned patties, Dirty Manc sauce, cheese, pickles and lettuce and it's well worth the calories! 
While the burgers are definitely the star of the show, what's a burger without some sides? Yard Burger's loaded dirty fries are slathered in curry mayo, mango chutney, crispy onions, coriander, chilli and spring onion. 
Which is your favourite burger place in Sale? 🍔
🍽 Fancy something to eat? Check out our list of the best restaurants in Sale at the moment.