Local amateur theatre group Sale Nomads are back on stage in Sale with their production of Tony Award-winning musical 'Kinky Boots'. 
The theatre group will be performing the show for a four-night run at the Waterside in Sale from Wednesday 27th – Saturday 30th April.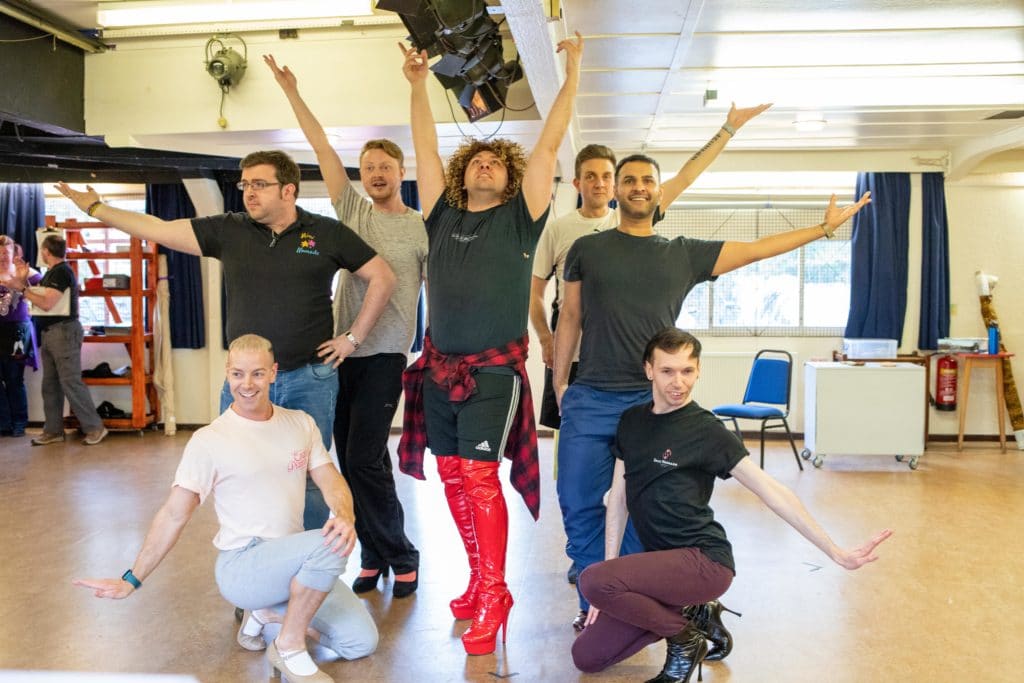 Best known locally for their annual 'Sale Panto', both the Sale Nomads production team and cast have worked hard to bring the show together. And after the pandemic hit local theatre particularly hard, they are keen for the local community to support them during their next run of performances. 
Directed by Dave Moreton and starring John Dean as Lola and Mike Millar as Charlie, this funny, feel-good musical is a real crowd-pleaser.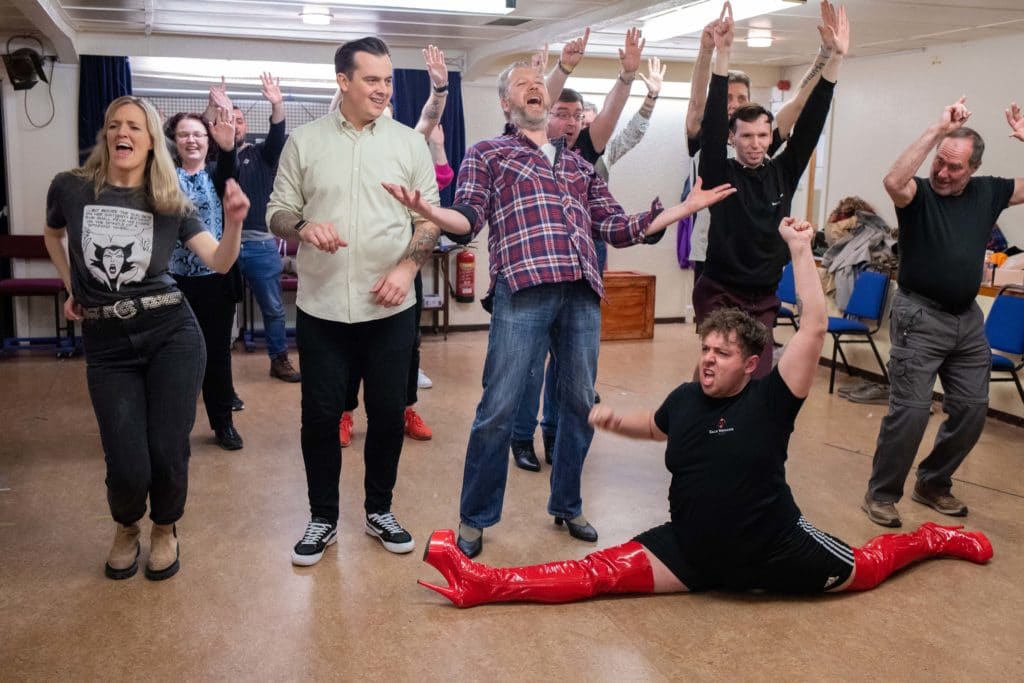 Not familiar with 'Kinky Boots'? 
With music and lyrics by Cyndi Lauper and an uplifting book by four-time Tony winner Harvey Fierstein, Kinky Boots is packed full of elaborate costumes, exhilarating choreography and a genuinely moving story. 
Quick show synopsis:
Charlie Price has reluctantly inherited his father's shoe factory, which is on the verge of bankruptcy. Trying to live up to his father's legacy and save his family business, Charlie finds inspiration in the form of Lola. A fabulous entertainer in need of some sturdy stilettos, Lola turns out to be the one person who can help Charlie become the man he's meant to be.
As they work to turn the factory around, this unlikely pair finds that they have more in common than they ever dreamed possible… and discover that when you change your mind about someone, you can change your whole world.
Kinky Boots will have you dancing in the aisle and discovering why, sometimes, the best way to fit in is to stand out!
Support local theatre
Local theatre needs your support, now more than ever. So why not enjoy a fun-filled musical experience at the Waterside with Sale Nomads? You won't be disappointed!