We all know how a haircut works: you book an appointment, you turn up for that appointment, you have your hair cut, pay, leave and enjoy the rest of your day. But not everybody gets to have it that easy. A haircut can be an intimidating, isolating and anxiety-inducing experience for those who don't fall into gender binaries, for example. Society is slowly changing when it comes to understanding gender, but according to Charlotte 'Chip' Matthews, owner of TINY's in Sale Moor, the binary divide still exists in the hairdressing world. 
"There were so many driving forces behind the creation and opening of TINY's, in my previous job the environment wasn't necessarily welcoming to all, the environment was quite dark and intimidating and often women used to call up in advance to check that they are able to come in and have their haircut."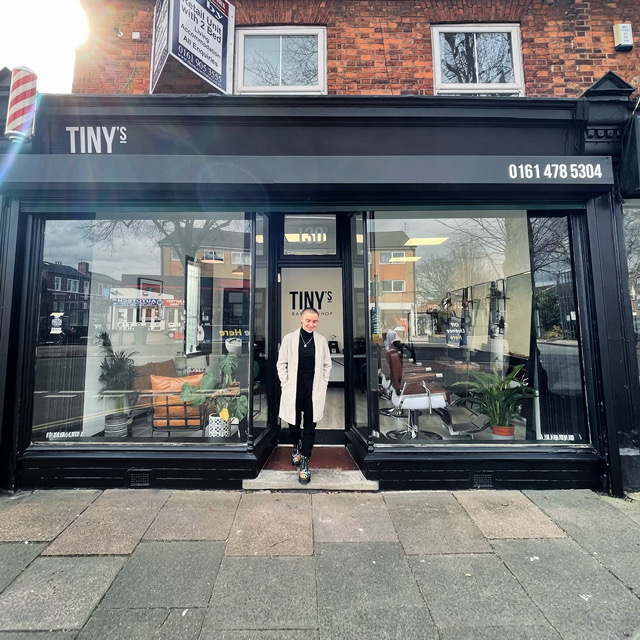 "At many other barbershops, women are being turned away – I've had it happen to me – unfortunately, it's the way the industry has always been and even when it comes to unisex salons, hairdressers are trained in cutting long hair with scissors, not clippers. So they aren't specialised in short hair – here at TINY's, we are."
And that's the new Sale barbershop in a nutshell – TINY's specialises in cutting short hair. Anyone who has, or wants, shorter hair is welcome, including but not exclusive to the LGBTQ+ community.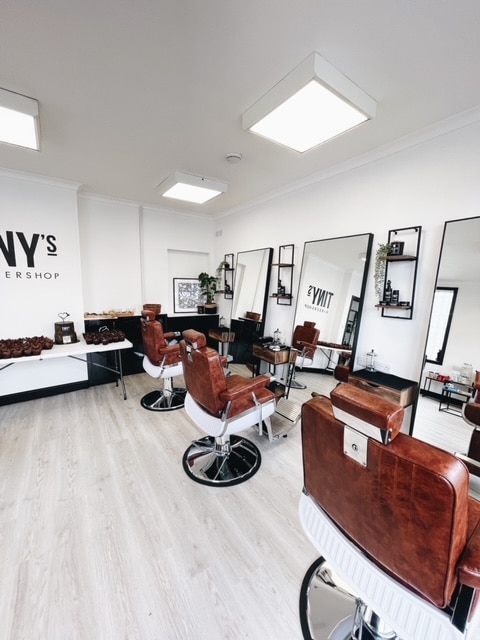 Chip, who trained with the London School of Barbering, returned to the UK after travelling and settled into a role in hospitality. It was while doing that that she decided on a career change into barbering. "Not many women come into the world of barbering, but a lot of the skills you need were transferable from my job in hospitality." 
Not 'just another barbershop'
"The location for TINY's was a no-brainer for us, it's clear that Sale is an up and coming area and Sale Moor is very family-focused and community-driven, which is exactly the environment I was looking for. We opened in March this year and can honestly say that the reaction has been overwhelmingly positive and welcoming from the local community."
"When we first announced our arrival, there were a few grumbles about Sale getting 'another barbershop', but I knew that I wanted to do things a bit differently. I now also live in Sale and love it." 
Chip backs up her claim to "do things differently" with action – both she and her small team are mental health-trained, currently finishing an intensive course that allows them to offer customers a safe and welcoming environment. 
"It's well-known that generally, men don't like to talk about their mental health," says Chip.
"If they are struggling with personal issues and come in for a haircut, I want them to know that we have a space for them to talk openly if they want to. Being mental health-trained gives us a better chance of using the right language, and, just as importantly, not to use any 'triggers' that might leave them feeling worse."  
Low sensory days
Chip has also already trialled a 'low sensory' day too, aimed at young people and adults who have autism and sensory processing issues. Haircuts can be hugely challenging for those with additional needs and many often react negatively to grooming routines because they become overwhelmed by certain types of touch, smell etc. Chip is hoping to make these low sensory days, in which the barbershop will have no music, a closed door and longer appointments, a more regular thing in the future.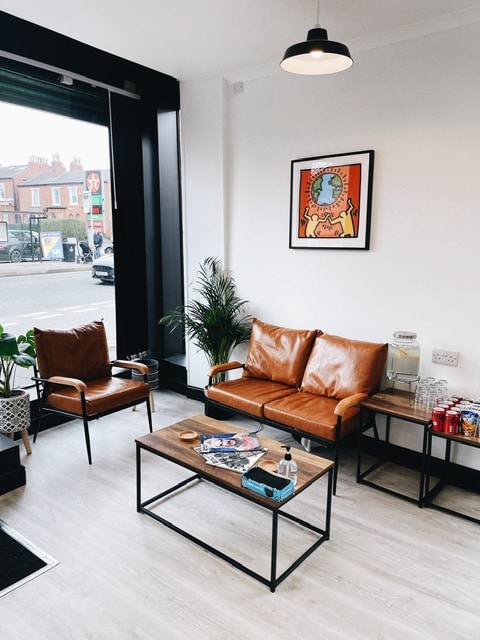 What's next for TINY's? 
"I'm hoping to add another barber to the team, taking us to three in total. The usual set-up in this industry is barbers' pay to work in someone else's shop, usually a 60/40 split in favour of the owner – I've turned that around, with the barber getting the majority of their earnings. It just feels right for what I'm trying to achieve with this place", said Chip. 
TINY's is offering customers something different from the usual. It's a friendly barbershop in Sale, open to all who are looking for a welcome, relaxing experience – and, of course, a really good haircut!
You can find TINY's at 130 Northenden Road, Sale M33 3HD.