Sale's favourite boozy ice cream business, A Few Scoops, has celebrated its first anniversary.
Alanna Atkinson, founder of A Few Scoops, took to Instagram to take a look back at a whirlwind last 12 months for the business.
"To watch the business grow from an idea to what it is now is incredible. We now have eight members of staff, a unit in Sale [in Stanley Square], we've attended some amazing events and having a pop-up in Selfridge's at the Trafford Centre was mind-blowing."
"I just want to say a massive thank you to everyone who has supported A Few Scoops, it means the world to me."
Expansion awaits
Alanna isn't resting on her success from the past 12 months though – she is looking to expand A Few Scoops out into other cities and also hopes to launch the delicious product into shops, so you can enjoy her boozy ice creams at home too.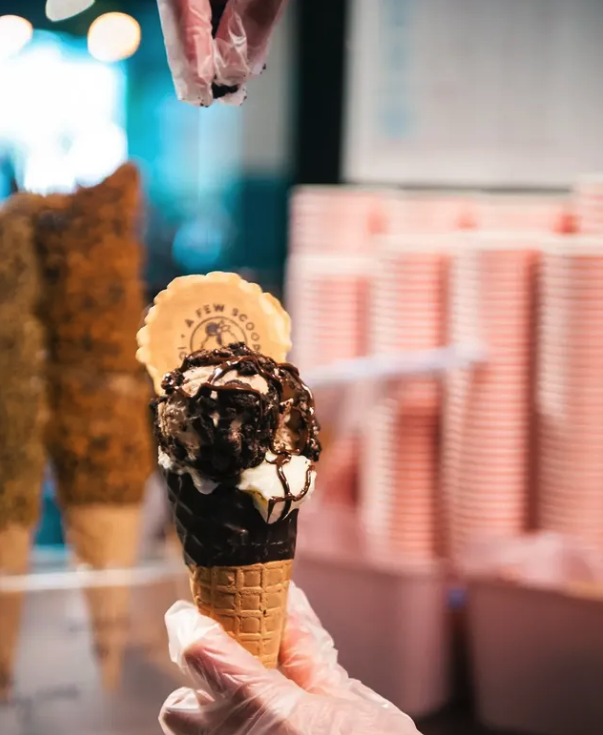 Alanna came up with the concept of A Few Scoops whilst on maternity leave from her previous hospitality job.
"I didn't want to go back to my full-time job, I wanted to build a business around my family and I have a huge passion for ice cream. I spent a lot of time constructing the idea and developing the recipes."
"Then lockdown happened, and I decided to still go for it. We launched on this day last year and it's been a rollercoaster since then, including getting in Selfridges within three months and then finding a permanent home at Sale FoodHall."
Anybody who has been to A Few Scoops in Sale FoodHall knows exactly how good it is – and if you've not tried it yet, what's stopping you?! 🍦
Happy first birthday A Few Scoops – we know the next 12 months are going to be even better!