Ah, pizza. The dough-y treat you can enjoy no matter what the occasion – birthdays, weekends, random drizzly Tuesdays. 
We've scoured pizzerias around Sale to put together this list of must-visit pizza places. We hope you enjoy – but please remember to save us a slice! 
Bianco Pizza & Coffee
Borrello Restaurant
Linguine Restaurant
Mano a Bocca
PizzAmmore Napoli
Rudy's Neopolitan Pizza Sale
Bianco Pizza & Coffee 
2 Hereford Street, Sale M33 7XN
The chefs at Bianco care about quality pizza. A family-friendly venue and one of the friendliest coffee shops in Sale, it serves kitchen-style pizza available to eat-in or takeaway. Bianco's pizza base is doughy, fluffy and delicious. They also serve plenty of vegan pizza options. Have you tried it yet? 
Available for takeaway? Yes.
Borrello Restaurant
7 School Road, Sale M33 7XY
Borrello's attentive service makes any experience at this established Sale restaurant a good one. With plenty of traditional pizza toppings to choose from, the view onto School Road might not immediately scream 'Italian piazza', but the food should transport you to a warm climate! 
A favourite Italian restaurant of many locals, they return again and again because they love the friendly atmosphere at Borrello.
Available for takeaway? No.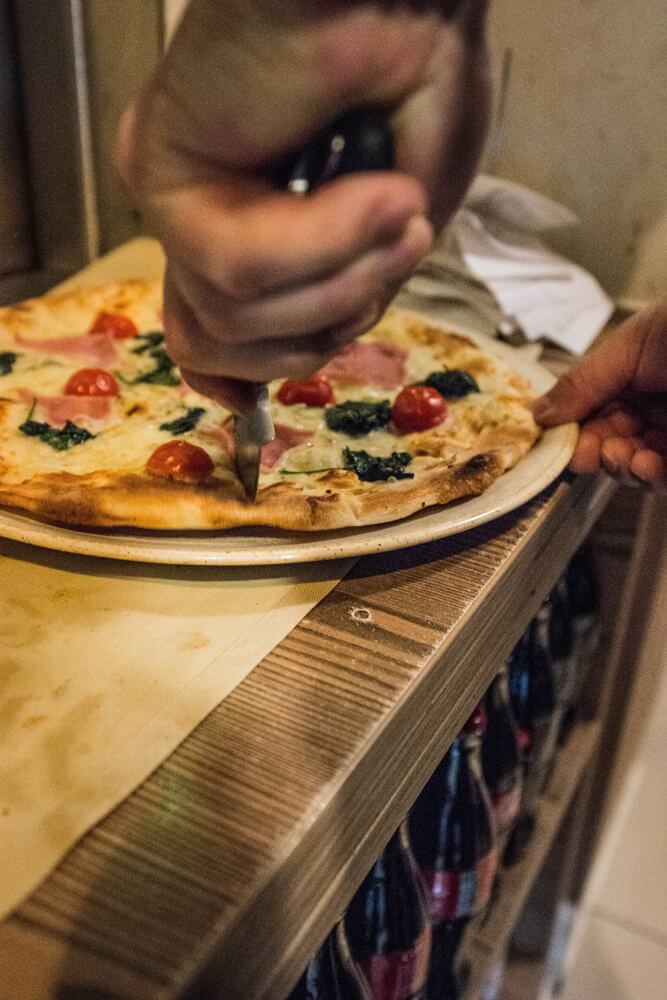 Linguine Restaurant
20 Northenden Road, Sale M33 3BR
Linguine's mission is to serve great food at great prices. If our experience is anything to go by, it's mission accomplished. 
A traditional Italian restaurant in Sale that offers great tasting, good value authentic pizza dishes. 
Available for takeaway? No.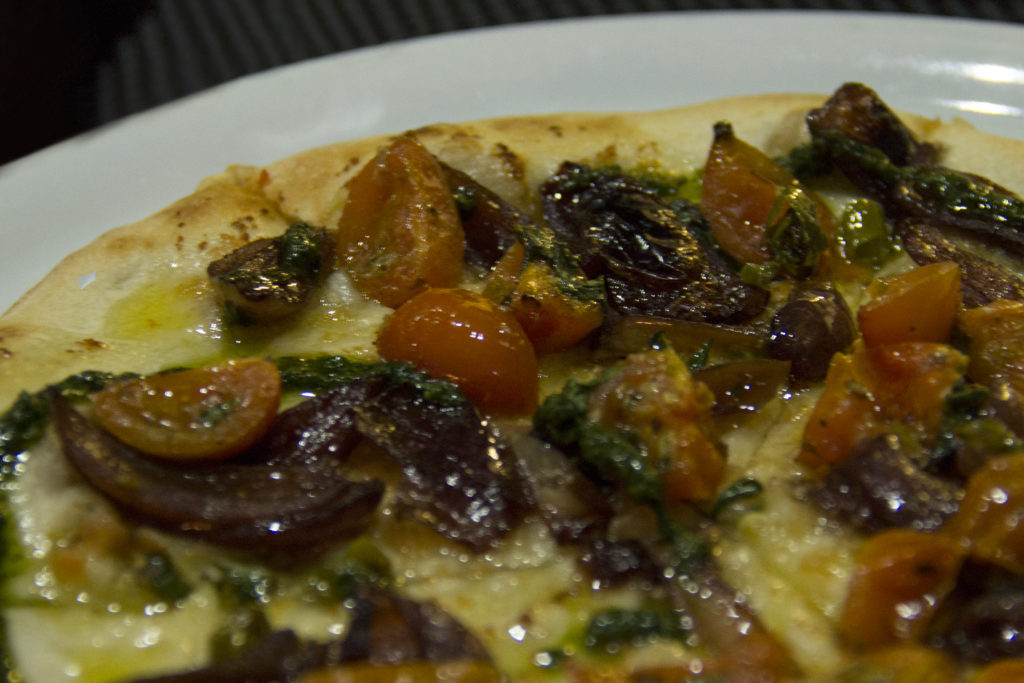 Mano a Bocca
2A Waterside Plaza, Sale M33 7BS
Spacious and family-friendly, Mano a Bocca is a perfect place for pizza, whether you're catching up with friends, or heading to Waterside just next door for the latest theatre show. 
The team at Mano a Bocca are passionate about their thin-crust Romana pizzas. Seriously, do not get them started on the amount of care and attention that goes into making their fresh pizza dough! 
Their mouth-watering menu has something for all tastebuds, from the traditional (the smoked pepperoni sausage gets a huge thumbs up here), to more original creations such as their vegan broccoli pizza with butternut squash base. 
If you're looking for pizza in Sale to suit different diets, Mano a Bocca is an excellent choice for veggies, vegans and carnivores alike. Buon appetito!
Available for takeaway? Yes.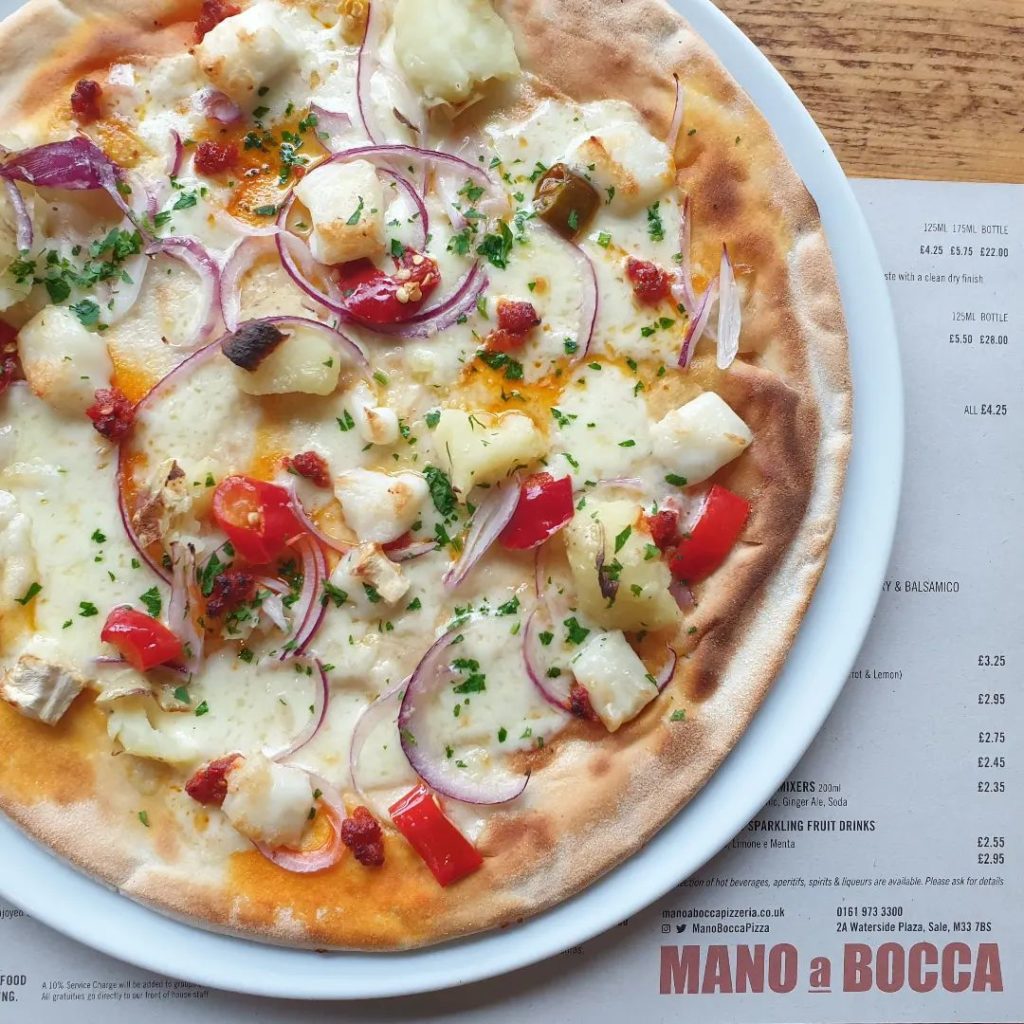 PizzAmmore Napoli 
20 School Road, Sale M33 7XF
As the name suggests, PizzAmmore Napoli specialises in serving Neapolitan pizza, a type of pizza that originated in Naples, Italy. Expect plenty of sauce and quick service, as Neapolitan pizza is cooked at very high temperatures for no more than 90 seconds. 
Offering both tomato and no-tomato base pizzas, PizzAmmore Napoli has plenty of toppings to choose from. The only thing you have to do is decide which one you're going to order first. 
Available for takeaway? Yes.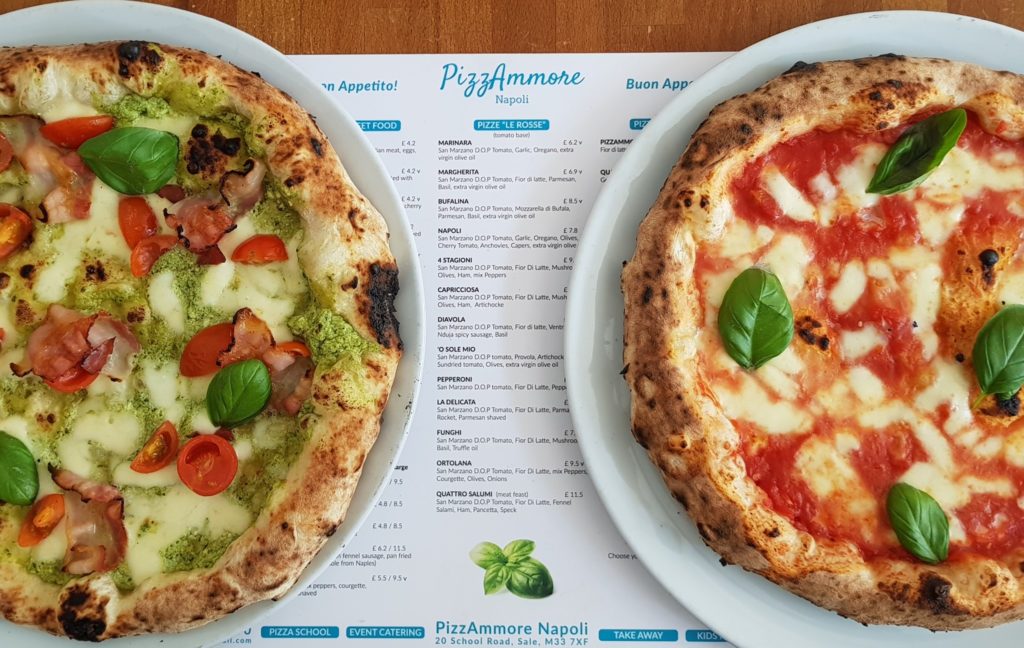 Rudy's Sale 
2 Northenden Road, Sale M33 3BR
A relatively new addition to town, Rudy's Sale has quickly established itself as one of the go-to places for pizza. A relaxed atmosphere and a team who really seem to know what quality Neapolitan pizza is all about! 
Available for takeaway? Yes. 
Craving pizza? Then you dough't want to miss out on these restaurants in Sale! 🍕
Once you've satisfied your dough craving, head to any of the best independent bars in Sale to quench your thirst.