Following reports over the weekend that travellers arrived at Moor Nook Park in Sale, local residents have been divided in their response. 
Approximately 10 caravans arrived and set up close to the Moor Nook Youth Community Centre, accompanied by horses. It is claimed that the travellers moved to the park from their previous location in Ashton Upon Mersey.

According to comments made on local social media groups, members of Friends of Moor Nook Park, who are responsible for the orchard, have spoken to the travellers and it has been agreed with ponies will be "grazed away from the trees". However, a number of witnesses have reported seeing the horses roaming within the orchard area of the park.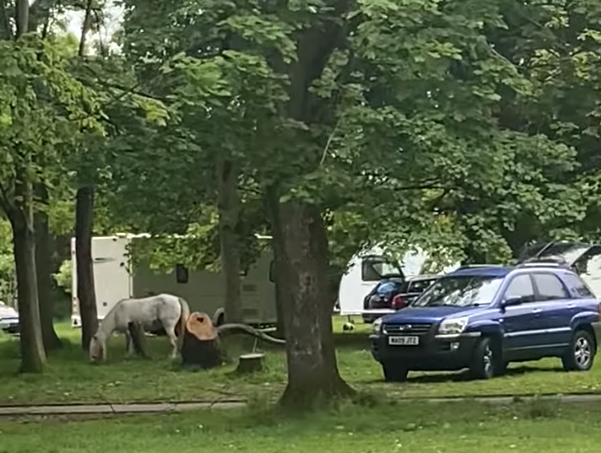 The travellers' arrival has generated a mixed response from local residents, with many supporting their lifestyle and warmly welcoming them to the area. However, other reactions have been less favourable, with one resident saying they were "verbally abused" and threatened with violence when asked to tie up their horses away from the orchard. 
A spokesperson for Trafford Council said: "Trafford Council environmental health officers have visited the site and started the process of moving the travellers on through the legal process."