Barbara Nice is bringing her Comedy Playground back out on the road for a special show at Waterside in Sale on Saturday 25th June.
The iconic Stockport housewife, cleaner to the stars, Take a Break reader and Britain's Got Talent star will be performing all the best bits of her 25 years of delighting live comedy audiences, as well as new stuff she wrote on the bus.
Barbara, the comedy creation of Janice Connolly, is looking forward to returning to Sale this June, saying: "I am super excited and can't wait to perform my Comedy Playground show at Waterside Arts! Audiences can of course expect the usual family fun and hilarious antics!"
Barbara impressed audiences on Britain's Got Talent back in 2019, reaching the semi-finals. She recently performed at Brighton Fringe Festival and last year filmed a play especially for Sky Arts.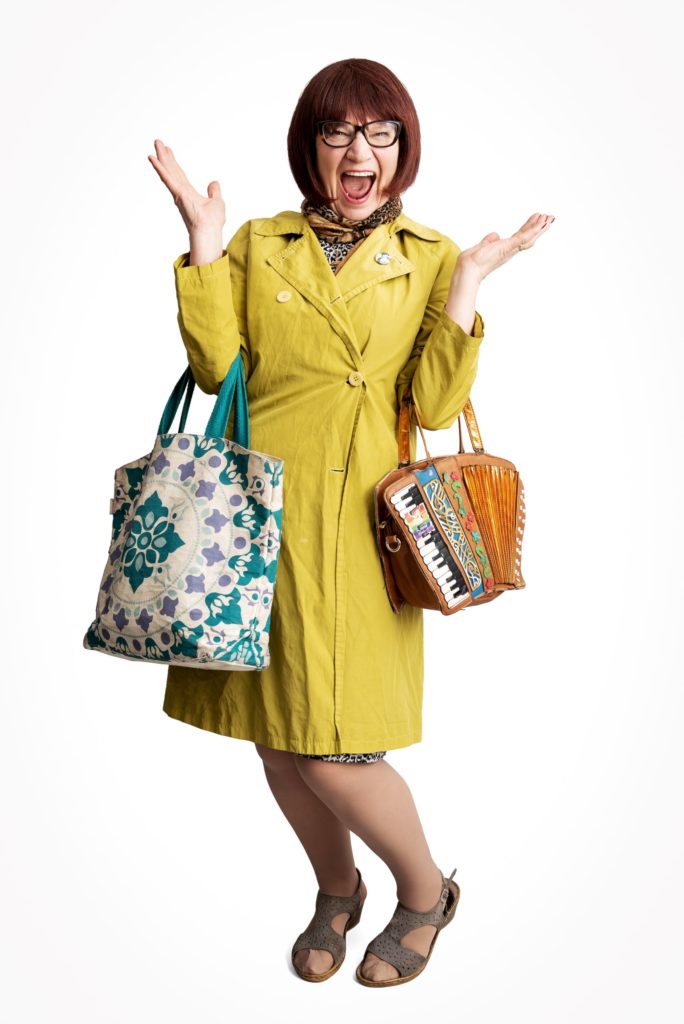 Janice Connolly's other television credits include ITV's Lorraine and Coronation Street, Channel 4's Max & Paddy's Road to Nowhere and Phoenix Nights, and BBC 3's Lunch Monkeys.
Barbara added: "Come help top up my pension by coming along and having a pigging great time!"
Barbara Nice's Comedy Playground will be at Waterside, Sale on Saturday 25th June from 7.30pm.