Artisan bakery and kitchen Blanchflower is set to open its doors to its Stanley Square outlet this week. 
And the amazing news is, you don't have to wait much longer, as its Sale eatery will open on Friday, 24th June.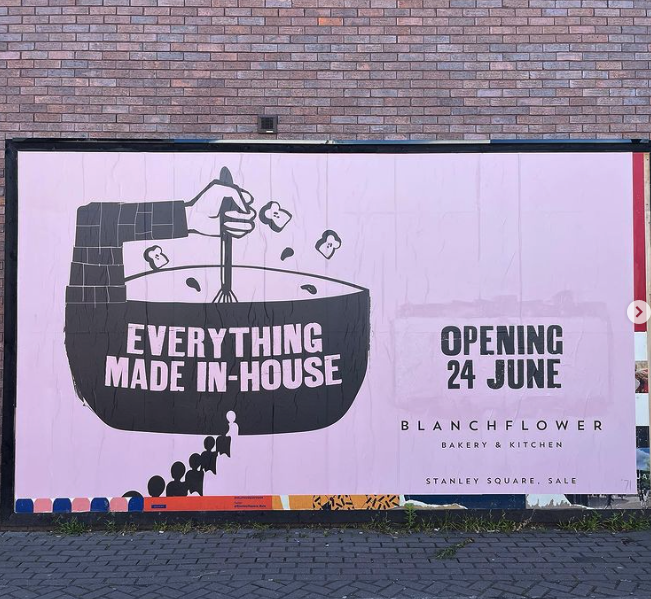 In an announcement on Instagram, Blanchflower said:
"Hello Sale. On 24 June, aka this coming Friday, we will open the doors to our new Blanchflower Bakery & Kitchen in @stanleysquaresale. We are going to share what you expect to eat and drink over coming days so please keep an eye on our feed. We are offering 25% discount over the weekend, just in case we have some hiccups, and we will be serving brunch for all 3 days. Proud to use the hashtag #blanchflowersale for the first time. See you soon!"
Owned by Phil and Claire Howells, the pair know what customers want when it comes to quality cafés. Following their success with Caffeine & Co in Longford Park in Stretford, they launched Blanchflower in Altrincham in 2017. It has been a popular venue in the town centre ever since. 
For those not familiar with Blanchflower, their mission is simple: to produce "s​imple dishes, amazing flavours and an ingredient list you can count on one hand."
Blanchflower is walk-in only (no reservations) and is the latest kitchen to open in Stanley Square. They will soon be joined by seafood restaurant The Oystercatcher and Zumuku Sushi.