Refract:22 kicked off last night at the Waterside with a doubleheader of entertainment. 
Quite Unfit for Females @ Waterside Plaza 
Did you know that in 1921, the Football Association prohibited women's football from being played on its affiliated grounds, effectively banning the game for fifty years? 'Quite Unfit for Females' tells the story of Preston-based Dick, Kerr Ladies F.C, a team formed by women working at a munitions factory that went on to entertain thousands of spectators at home and abroad.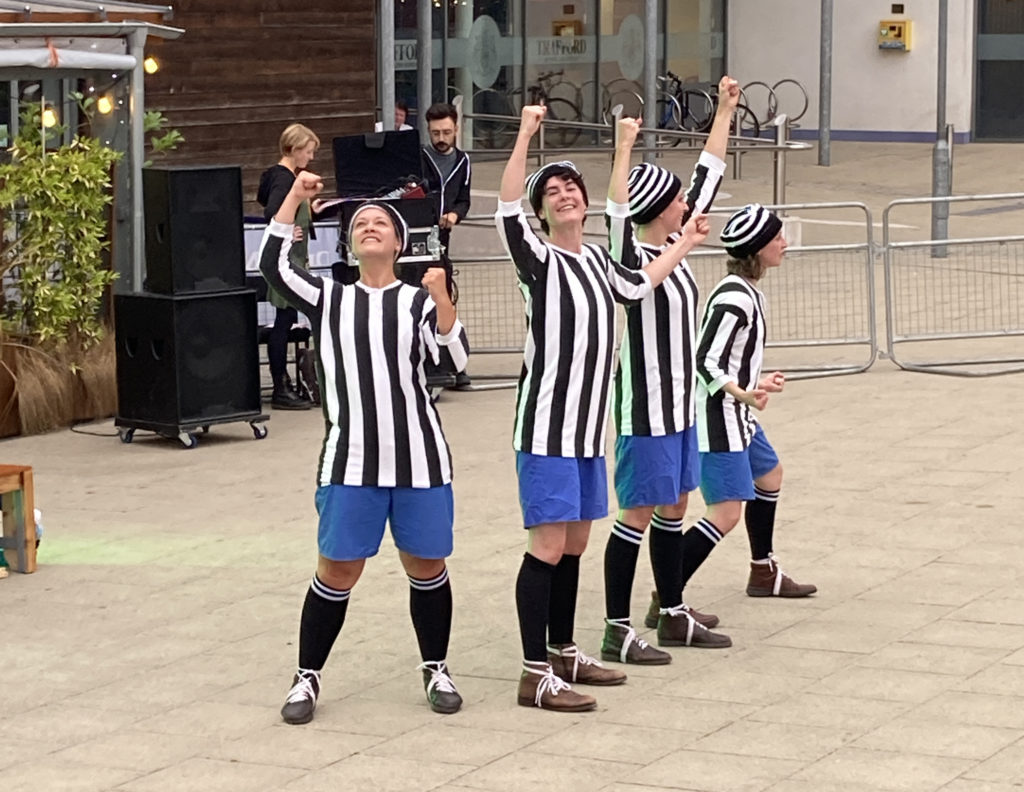 In this performance, a cast of four dancers told the story through the medium of dance. It was great to see a crowd gathered on Waterside Plaza to watch the performance – many of whom were just passing by and decided to stop. Hopefully, this showcase made more locals aware of the Refract Festival and encourages them to look up some of the other performances happening over its 10-day stint. 
At a time when women's football has never been more popular, 'Quite Unfit for Females' was a solid opener to the festival. It also shows how far the women's game has come (even if there is still quite a way to go). ⚽️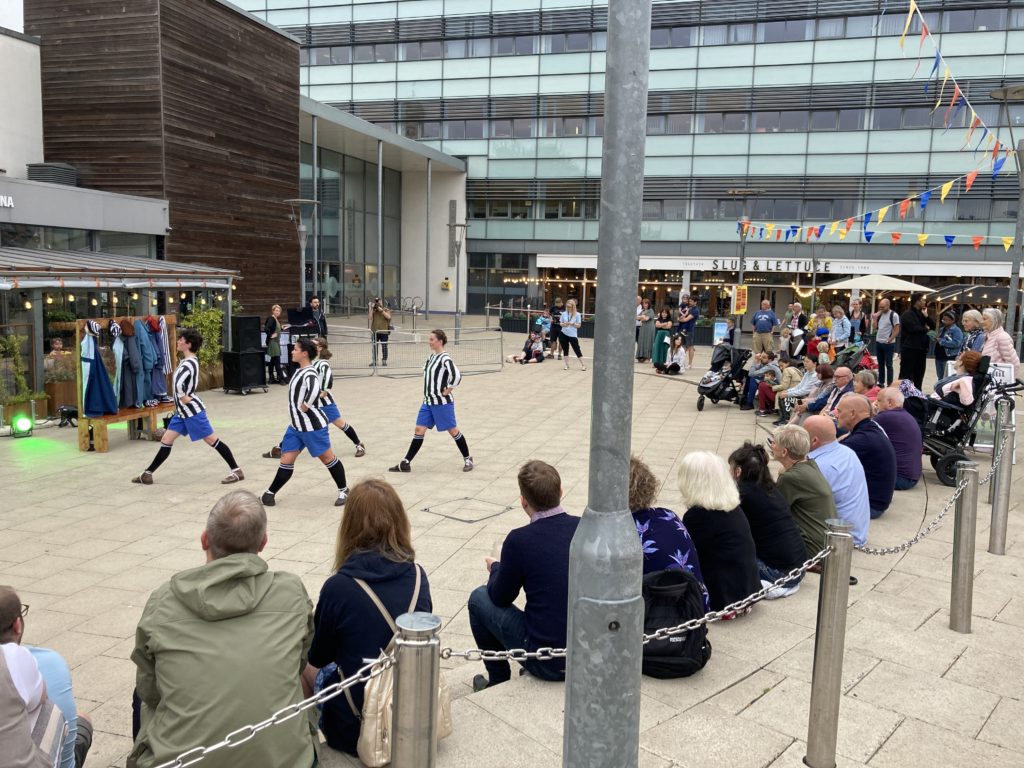 ---
💭 My thought bubble: In Sale, we are so lucky to have the outdoor space at Waterside Plaza. Why isn't this area used more often for events? Trafford Council: I'm looking at you. 
---
Little Sparrow @ The Cabaret Club, Waterside 
Manchester-based singer Katie Ware, professionally known as Little Sparrow wasn't messing around with her set at the Waterside. It was delivered almost flawlessly, and with plenty of charm. 
There's something effortlessly appealing about Little Sparrow's on-stage persona. She's unpretentious and happy to not take herself too seriously, which makes it easier for the audience to relax and simply enjoy the music.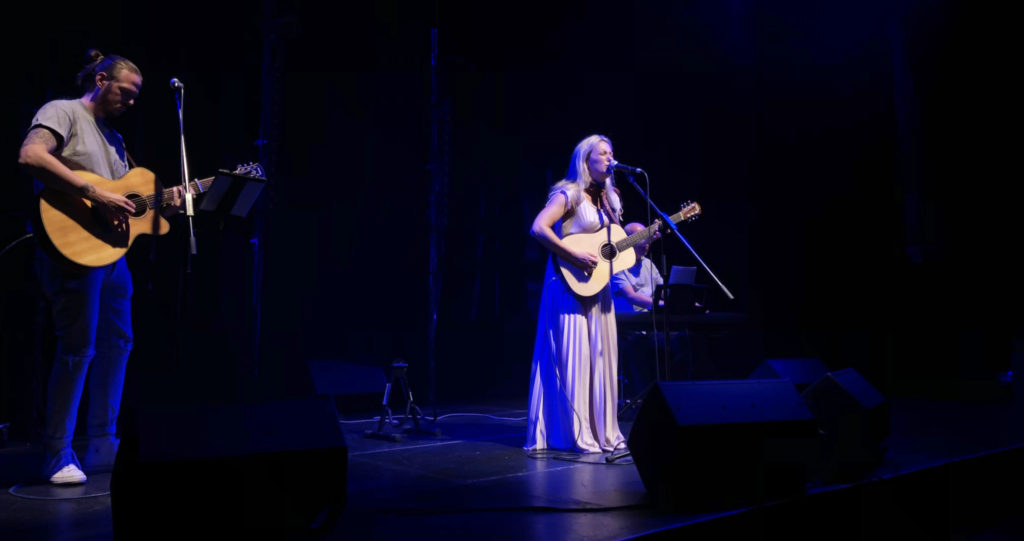 Accompanied by Robbie Cavanagh on guitar and Robin Dewhurst on piano, the set's music and lyrics blended really well. Highlights included 'Corner of the Room', 'Struck Gold' and 'The Hunted (A Bear's Tale)'. Little Sparrow's performance of the popular Madness track 'Baggy Trousers' proved that I'd never really listened to the lyrics of the song before – it's certainly a much more emotional performance when delivered with her soaring, atmospheric vocals.
This was an intimate, personal performance delivered by an artist who is (rightly) comfortable with their sound. I couldn't think of a better start to the Refract Festival. 
---
💭 My thought bubble: In order to work out whether I like a person's vibe, I often asked myself "would I go for a drink with them?" In the case of Katie Ware's Little Sparrow, I would happily enjoy a few drinks with her – I might even buy the first round. 
---
This year's Refract Festival programme is bursting with shows, from comedy to music, dance to theatre. We are extremely lucky to have such a strong arts programme on our doorstep, so expect the unexpected and enjoy the ride while it's in town.
Refract:22 runs until Saturday 30th July at the Waterside.