A Sale Moor coffee shop has opened on Northenden Road, after going through a "complete makeover". 
Porta 134, re-opened its doors today (5th August) after a stunning transformation.
The coffee shop's beating heart is its 'Greek Favourites', including a traditional Cypriot breakfast, Gyros (Greek kebab) and moussaka. 
The menu also offers paninis and salads – or for those looking for a sweet treat, baked goods including filled croissants, cinnamon knots and the delicious-sounding cruffin natas, to eat alongside your coffee. 😋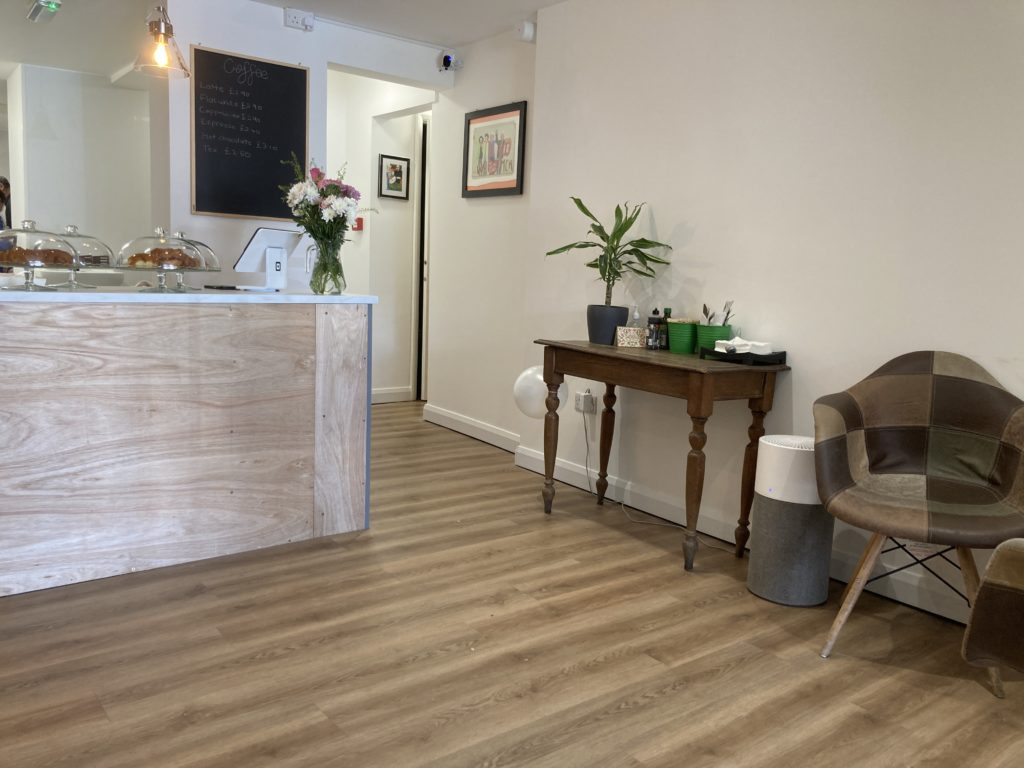 Porta 134's operation is headed up by husband and wife team, Andreas Onoufriou and Hana Jurkackova, who live close to the coffee shop in Sale Moor village.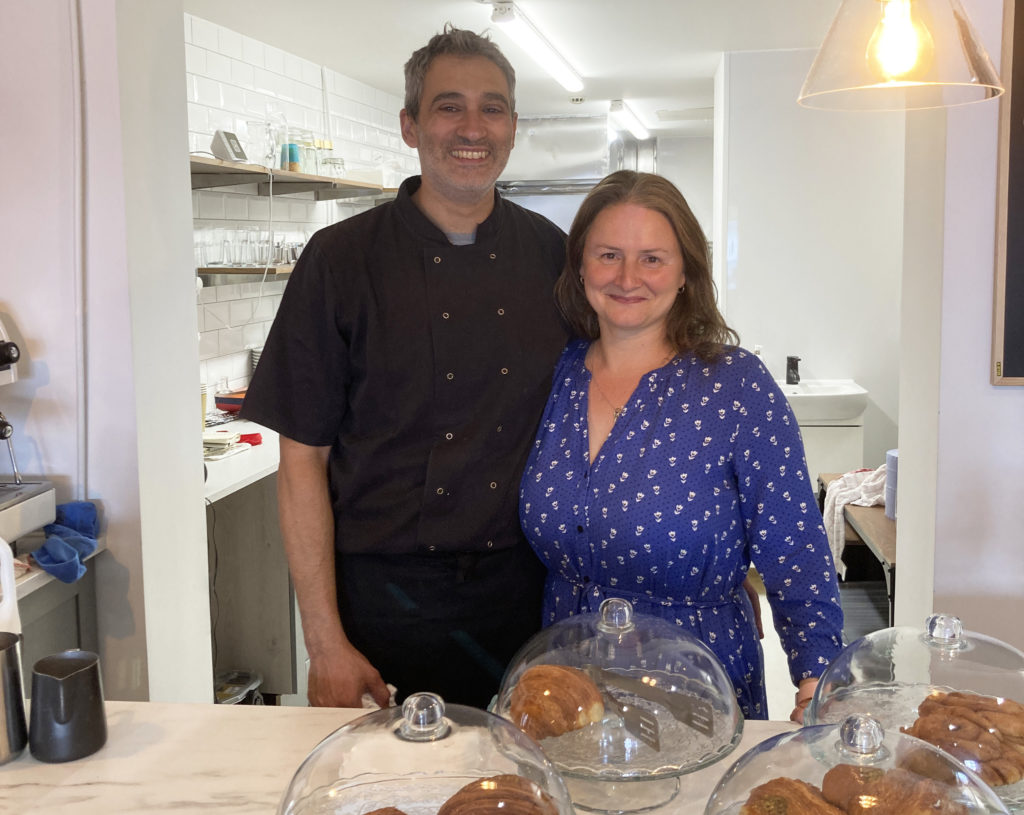 Hana said: "We initially took over the unit in December 2021 and opened in the new year, but we decided the space needed a refresh. We thought we might just give it a coat of paint, but it's ended up having a complete makeover and has taken six months!" 
In the kitchen is chef Andreas, who had a background in IT before taking over ownership of the Tib Street Chippy in Manchester's Northern Quarter from his father.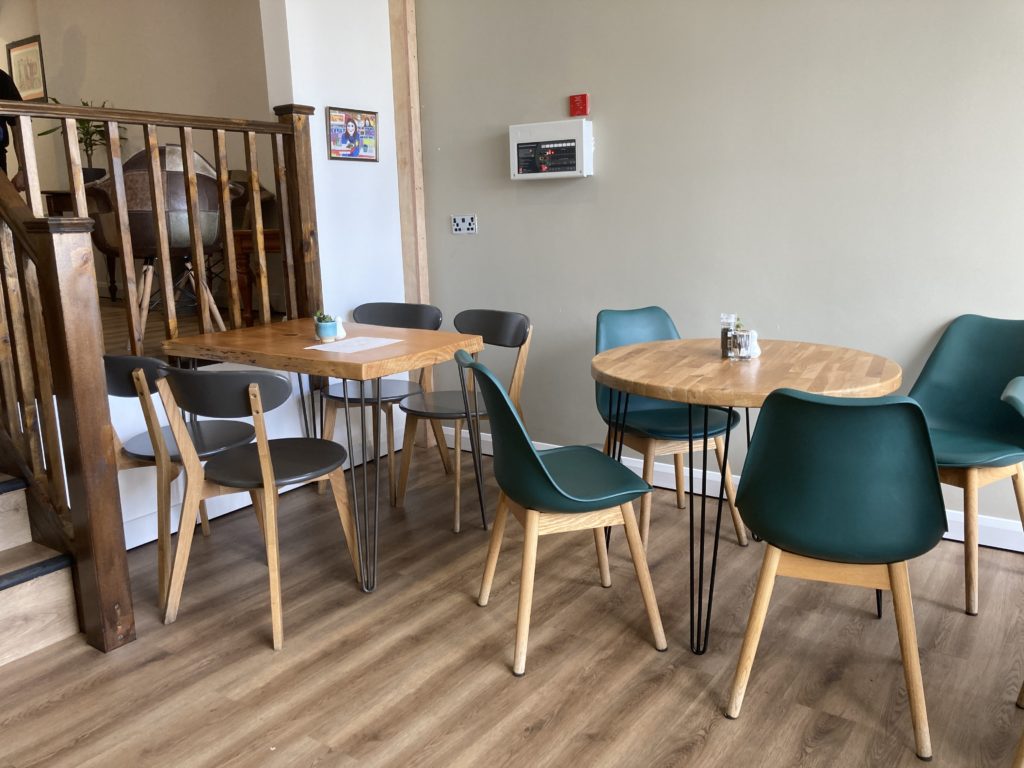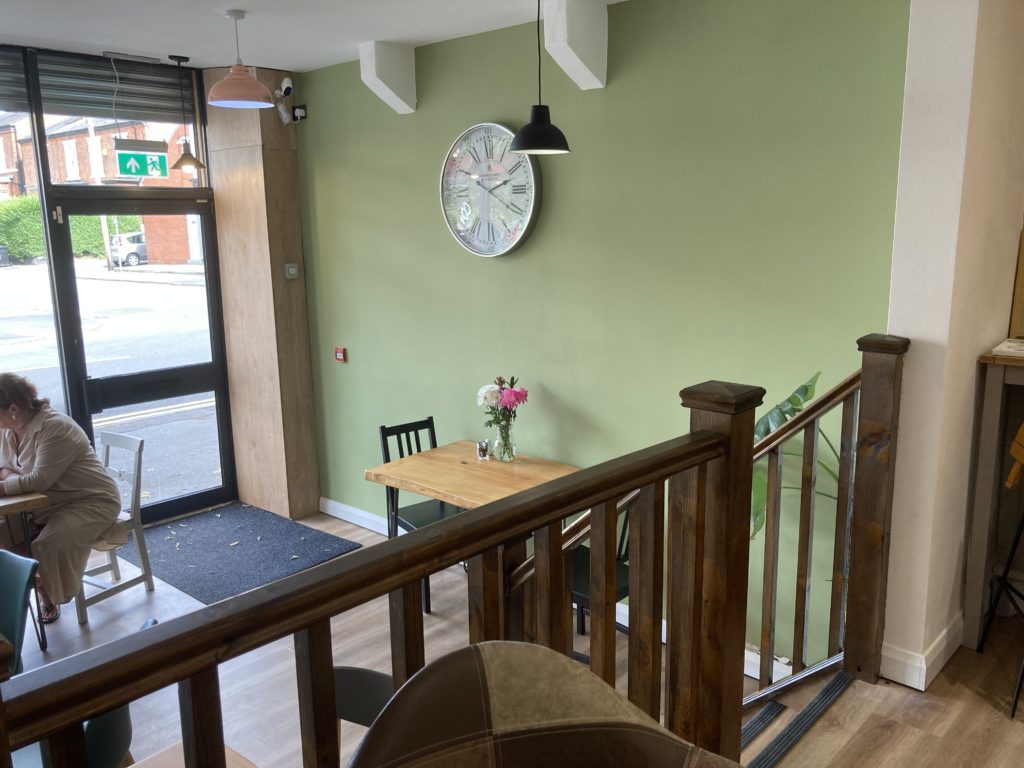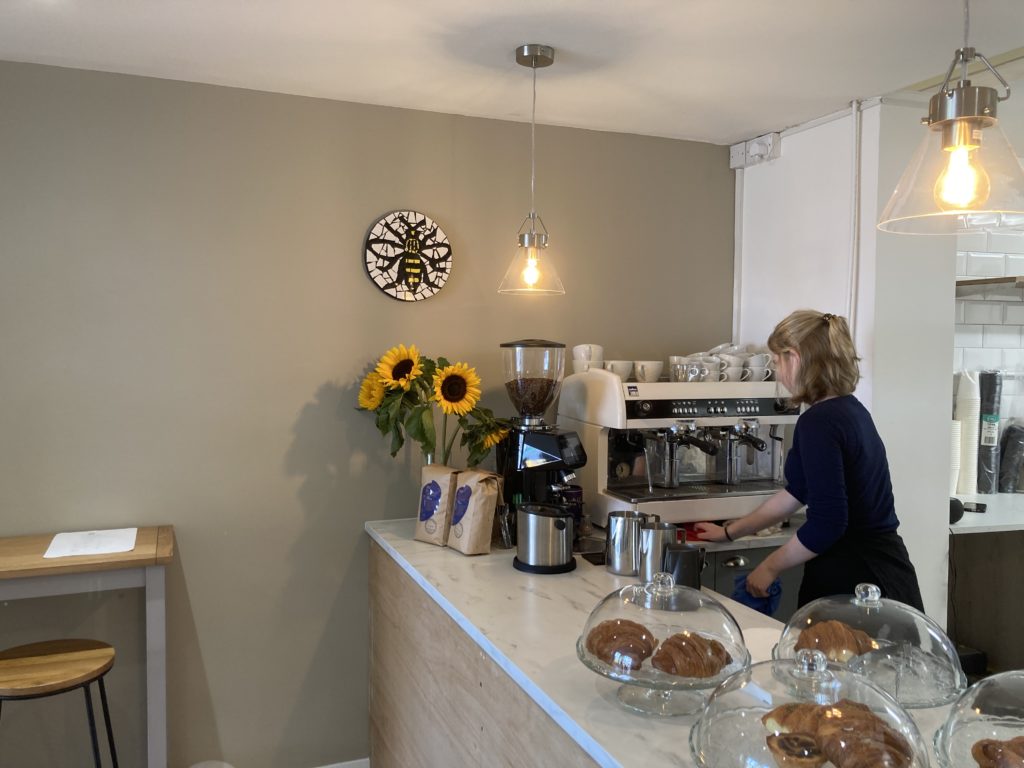 "We love the location on Northenden Road and want to bring something a little different to Sale Moor. We're a family-run business and we love being a part of this community – we previously had to do a lot of commuting for work, but now we are so close to home, which is great." 
"Sale Moor has seen some fantastic shops open in recent months and with all the changes happening in Stanley Square, I am pleased that the village is undergoing some regeneration too." 
💭 Thought bubble: Porta 134 is fresh, bright and extremely welcoming. So the next time you're in Sale Moor, support a local business and pop in to say hello! 
Porta 134,
134 Northenden Road, 
Sale Moor, M33 3HE
Opening times: 9am-4pm, Monday to Saturday (opening hours subject to change).