Fancy a change of scenery for work? You need free, reliable Wi-Fi. 
For many of us, working from home is now the norm, but staring at the same walls day in and day out can get a little… boring. Thankfully, Sale has a selection of brilliant coffee shops that are happy to welcome remote workers, freelancers and 'I just need a change of scenery'-ers with open arms, a hot coffee and a slice of cake.
There are a few important things when looking for a place with free Wi-Fi to work:
A good, strong free Wi-Fi connection 📶
Plugs to charge laptops and phones 💻
Good coffee ☕️
If you are looking for somewhere to work in Sale with free, reliable Wi-Fi, read on for our picks of the best places in town. 
àmphora cafe
Bean & Brush Cafe 
Bianco Coffee & Pizza
Propeller Coffee 
The Coffee House Sale
Us Four – Coffee House and Bar
àmphora cafe
7 – 9 Hope Road, Sale M33 3AB
àmphora is a bright and friendly coffee shop with free Wi-Fi – and a regularly rotating menu of homemade cakes. A popular coffee shop in Sale for freelancers, it's no surprise that it's usually quite busy around lunchtime and into the afternoon. 
Ideal for: Catching up on emails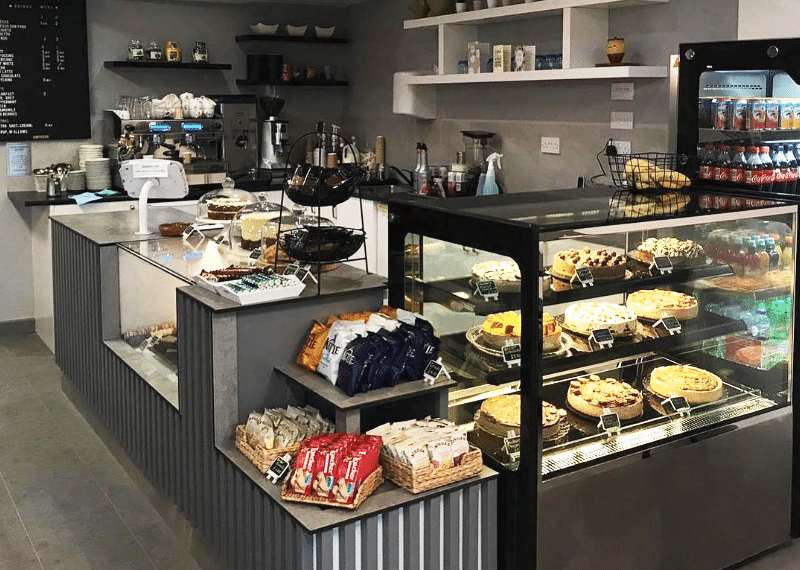 Bean & Brush Cafe 
12 Hayfield St, Sale M33 7XW
Bean & Brush Cafe puts family first, so it's not necessarily a quiet choice for a place to work in Sale. However, in term-time, you can often find a corner to work in without much distraction. Plus, they have plenty of plugs – always vital for remote working!
Settle into one of the cafe's armchairs or snare a booth and enjoy a great cup of coffee while you work. 
Ideal for: An escape from the home desk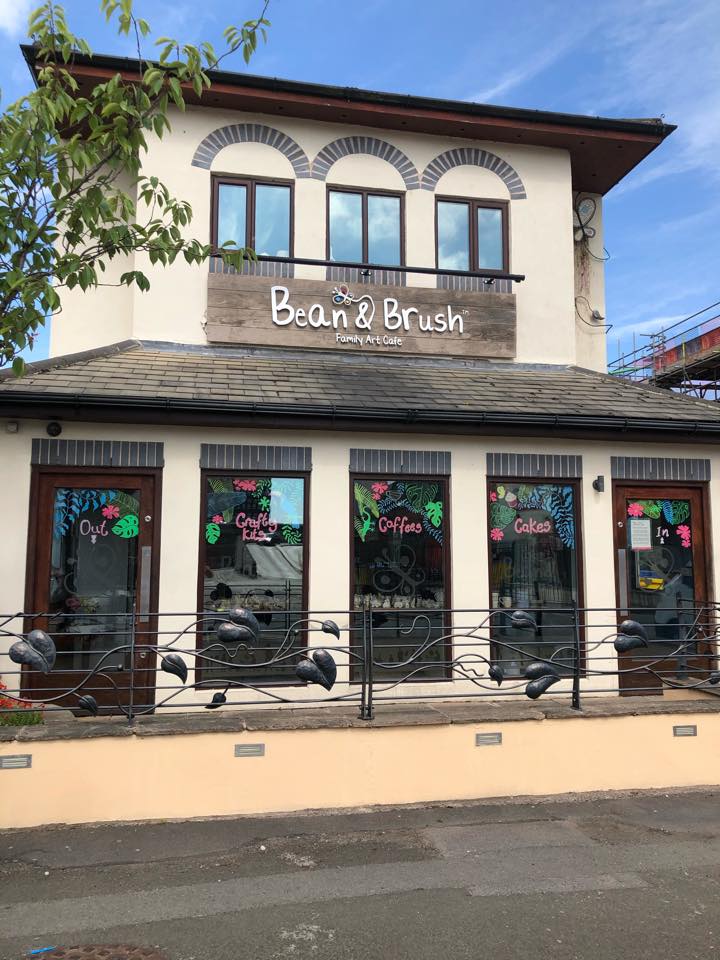 Bianco Coffee & Pizza
2 Hereford Street, Sale M33 7XN
One of Sale's friendliest coffee shops, Bianco has really reliable Wi-Fi and plenty of tables to accommodate your work stuff. At peak times, there's a really nice bustling atmosphere at Bianco – perfect for those who love proper cafe vibes and a bit of activity going on around them while they work.
Ideal for: People watching with a coffee, while thinking about those emails that need answering.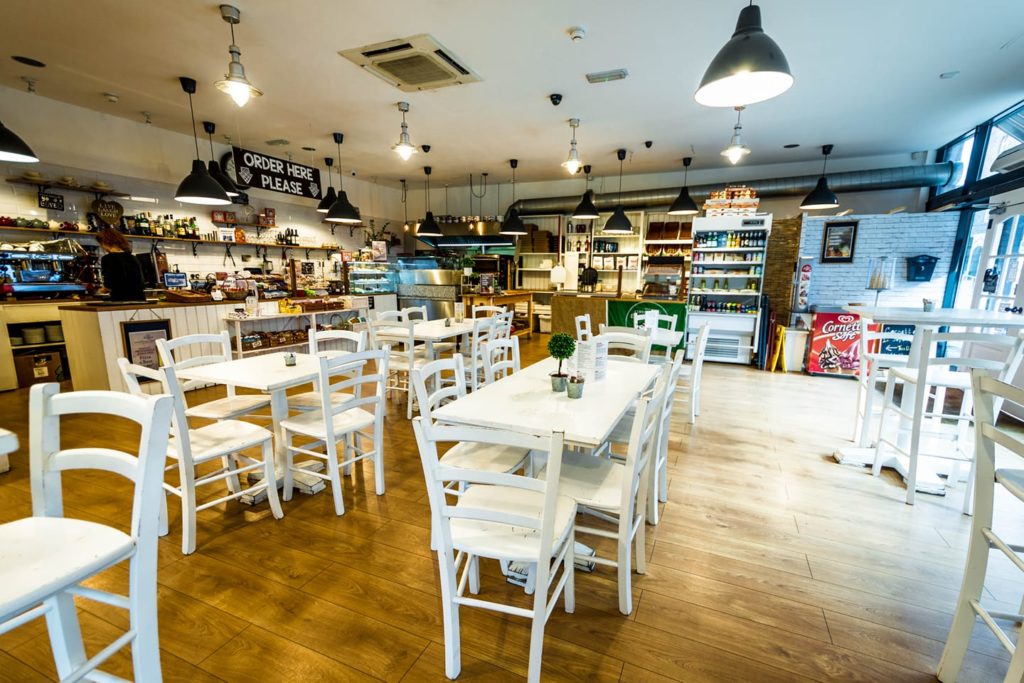 Propeller Coffee
7 Northenden Road, Sale M33 2DH
Whether you're a remote worker or a casual coffee shop freelancer, you're welcome at Propeller. 
You might initially come here to work, but you'll end up returning time and time again thanks to their excellent coffee and super-friendly service. Free Wi-Fi and good seating.
Ideal for: Serious coffee lovers looking to answer emails and get quick tasks done.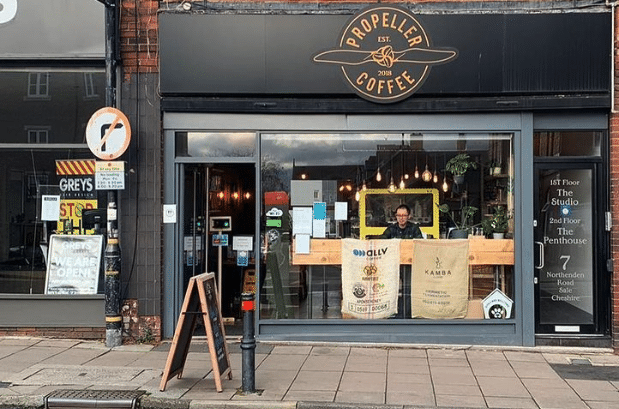 The Coffee House Sale
56 School Road, Sale M33 7XE
Thanks to the sheer size of The Coffee House Sale, you're highly likely to find a seat to work from. With very reliable Wi-Fi, a good amount of plugs and hard-backed chairs, you won't need to slouch when working. If you find yourself there at lunchtime, their paninis come highly recommended too!
Ideal for: If you want to spend serious time working remotely – it is spacious enough that you don't tend to take a seat from others.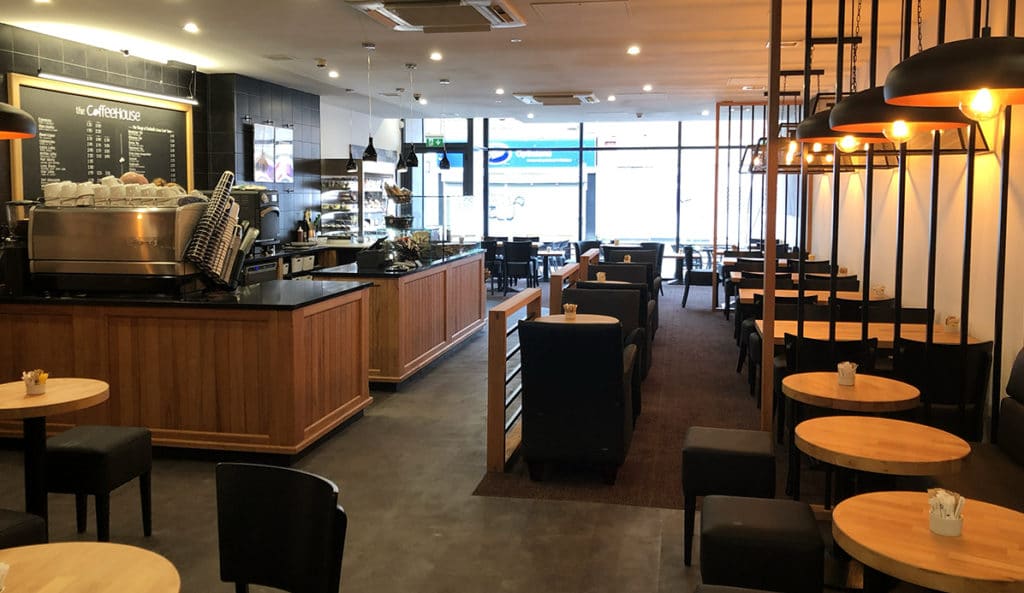 Us Four Coffee House and Bar
245 Marsland Road, Sale M33 7UJ
Sale's favourite American-themed coffee house is a great place to work, especially during the week when it's a little less busy. Settle into a booth at Us Four and enjoy their free Wi-Fi – it's the ideal spot to get emails done, refuel and move on quickly. It's especially useful if you're heading to the tram afterwards too, as it's just above Brooklands tram stop. 
Ideal for: About an hour to 90 minutes of work.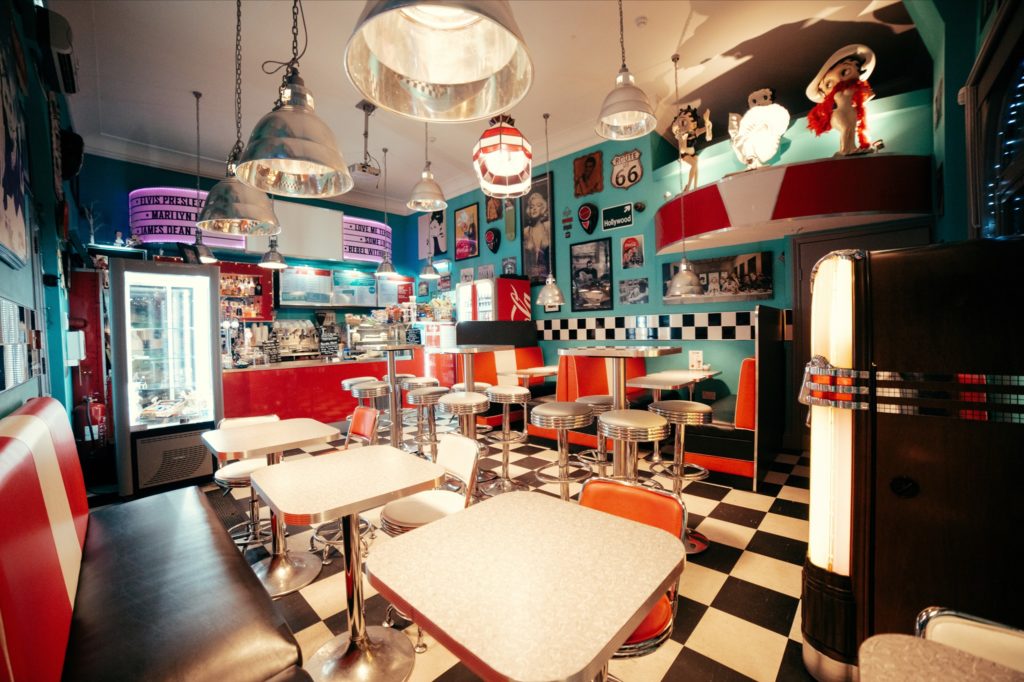 Working from a coffee shop in Sale? Here are some quick etiquette rules to live by: 
Buy something – and reorder often
Sounds obvious, but if you're going to set yourself up to work from a Sale coffee shop, make sure you order something. And if you're going to be hanging around a while, reorder often. 
Travel light 
When working from a local cafe, you should travel light: a laptop, plugs and a notebook should be all you need. Take headphones too if you're planning to listen to music or work on anything with sound. Also, keep your belongings close and don't spread out over multiple tables – especially if the cafe is busy. 
Don't take long calls inside
If you know a phone call is going to be really short, take it at the cafe table. Otherwise, go outside or reschedule the call for another time. A cafe might be your workspace at that moment, but it's not your office – and plenty of other customers are just there to enjoy a relaxing brew.  And they probably aren't that interested in the inner workings of your 9-5 (sorry!)
Try not to overstay your welcome 
We know from experience that all the cafes on this list are very welcoming to those looking to work from their tables. But they also rely on open tables to serve more customers, so try not to push your luck. If a person walks in and sees that there are no open tables, they might take their business somewhere else.
If your preferred coffee shop starts filling up with people as the day goes on, take that as your cue to leave and free up the space for new customers to enjoy.
What's your favourite coffee shop in Sale to work from? Let us know in the comments below 👇