During the lockdowns of spring-summer 2020, Sam Baynes (pictured above) took a risk by setting up his sustainable clothing business in Emporium M33. His brand, Squirrel and Pigeon, celebrates its second birthday at the independent business hub in August. 
We met up with Sam at Emporium M33 to reflect on the past two years. 
When asked about how he ended up settling at Emporium M33, Sam said, "I first asked about renting a space just before the first lockdown in 2020 – at that time, there weren't any units available, but Scott Lyons, the owner of Emporium, suggested setting up a wardrobe to give it a try. 
"I got my hands on a second-hand wardrobe and then the first lockdown hit – I was stuck with it at home for the whole time, which wasn't ideal!  
"However, once retailers were able to reopen, I moved into Emporium and when a unit become free, I upgraded from the wardrobe into a larger space. I can't believe it'll be two years in August." 
Sam, who works in hospitality in his day job and lives in Sale, has always been eco-conscious and says since founding Squirrel and Pigeon, he's only become more so. 
"Once I started focusing on designing clothes, I started to fully appreciate just how damaging the fast fashion industry is to the planet and its people. I wanted to produce a sustainable range of clothing that didn't leave a negative impact on the environment. 
"Our clothing is made from 100% organic fairtrade cotton and produced from renewable energy. By using high-quality cotton, our garments stand the test of time, so you can keep wearing them again and again.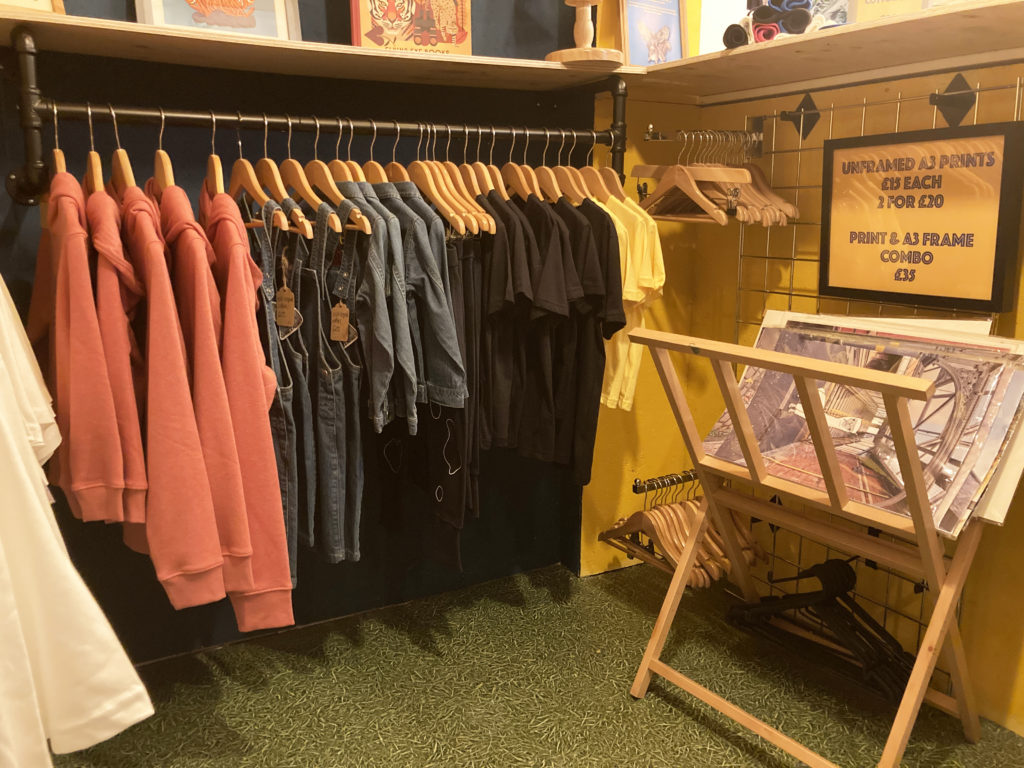 Pigeon and Squirrel stocks casual, comfortable clothes for men, women and children – with plans to produce customised clothing for kids in the pipeline in the near future. 
When asked about Emporium, Sam was nothing but enthusiastic about its commitment to showcasing small businesses. 
"Emporium M33 has been good for my business," he said.  
"The team here have done great things to improve the building, it's convenient for me being so close to home, so I can nip in whenever I need to and with the regeneration of Sale in full swing, we're in a really good part of town." 
Located on the ground floor of Emporium M33, Pigeon and Squirrel is one of the local, independent businesses set to take part in the next 'Fiver Fest', which runs from 2nd-16th July.